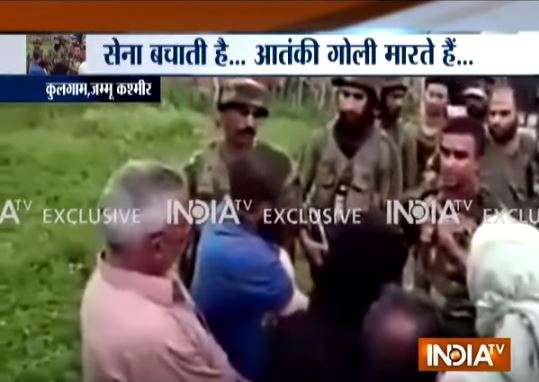 A video has emerged from Jammu and Kashmir's Kulgam showing the Indian Army explaining to people how stone pelters with strong backing by Pakistan are destroying peace in Kashmir valley. 
In the video, a commanding officer of the Indian Army is seen appealing to the locals of Kulgam to urge their children to shun the path of violence and stone pelting. We don't want innocents to die, he said. 
"If you make such statements before terrorists, they will kill you but the Army won't," the Indian Army officer said.
"What fight are you talking about? I am trying to save you all.. this is my responsibility," he further added. 
Watch full video: