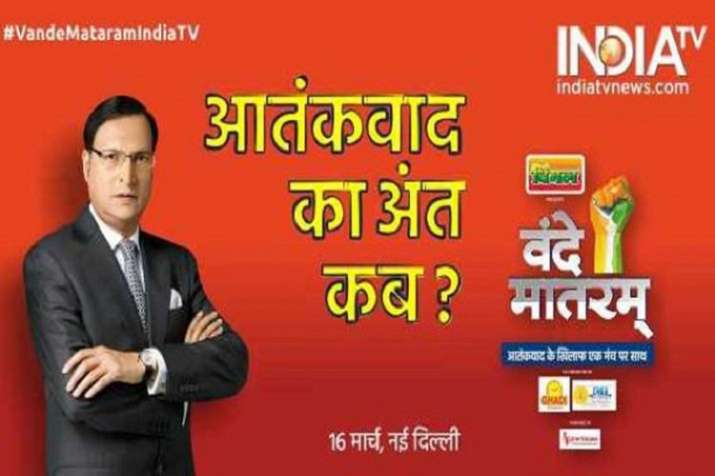 Terrorism has become a global menace. Majority of the world's population is currently reeling under the direct or indirect negative impacts of terrorism. And India is not untouched by the problem. The country is fighting terrorism for over three and a half decades. Thousands of people have lost their lives in Punjab, Jammu and Kashmir, and North East because of terrorism. Scores of our security forces have martyred. 
But enough is enough. The Pulwama terror attack has tested India's patience. 
India TV is organising the latest edition of its full-day conclave 'Vande Matram' on the menace of terrorism. The conclave will be attended by various well-known personalities. 
The conclave will be inaugurated by India TV chairman and Editor-in-Chief Rajat Sharma. 
The conclave Vande Mataram will be held in New Delhi on March 16, 2019, and will be broadcast live on India TV.