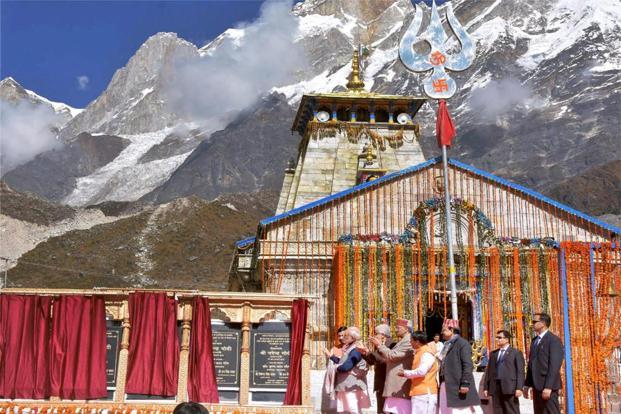 The portals of the Hindu shrine Kedarnath Temple were set open, on Thursday, for pilgrimis after a period of six months. Though there is still snow in the Kedarnath temple premises, the path leading to the shrine has been cleared.
The government has made arrangement for nearly 3,000 pilgrims staying over night at Kedarnath by setting up tents. While most of the snow has already melted, there is still 4-5 feet of snow at Kedarnath.
The portals of Gangotri and Yamunotri temples were thrown open for pilgrims on Tuesday, heralding the beginning of the 'Chardham Yatra', the six-month-long pilgrimage to four prominent Hindu shrines in the Garhwal Himalayas of Uttarakahand.
Chief Minister Trivendra Singh Rawat assured a peaceful pilgrimage to the four shrines. "Uttarakhand is ready to welcome the pilgrims coming for the Chardham yatra. Security and various other amenities for pilgrims will be taken care of," he said.
Watch video: 
#WATCH Uttarakhand: Portals of the Kedarnath temple open for pilgrims after a period of six months. pic.twitter.com/FN39K3LXFL

— ANI (@ANI) May 9, 2019