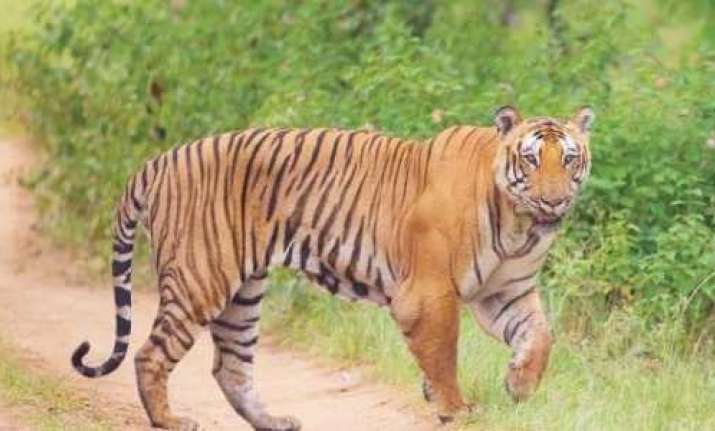 A CBI probe has been ordered by the Uttarakhand High Court into the deaths of tigers at the Corbett Tiger Reserve over the past five years. A division bench of the high court comprising Acting Chief Justice Rajiv Sharma and Justice Lokpal Singh on Tuesday ordered the inquiry into the death of tigers in the park.
The direction from court comes after it was told that only six tigers died natural death, out of a total of nine tiger deaths in the past.
The high court had alleged the involvement of officials from the forest department in the poaching of big cats, which will also be probed by the Central Bureau of Investigation (CBI).
The CBI shall investigate and conduct an inquiry into the case, the court said, adding the preliminary report shall be submitted to the court in sealed cover within three months.
The CBI is free to take the services of its Wildlife Wing for the probe. 
The court does not order for investigation by the CBI, but the present case is the rarest of rare cases where the expertise of the CBI is solicited, the court said.
In an observation by the court, it was noted that 40 tigers and 272 leopards have died in the state in a period of two and a half years.
A newspaper report had said poachers active in Uttarakhand belong to the Bawariya gang hailing from Haryana.  
Directions have been issued to the Director General of Police, to constitute a Special Investigation Team headed by Senior Superintendents of Police to nab these poachers, the court said.
It was further noted by the court that an area measuring 318.80 hectares falling in Dhulwa and Dhumanda has not been formally included in the Corbett Tiger Reserve.
The state has been directed to include this area in Corbett Tiger Reserve within a month.
The court modified its previous order of permitting 32 vehicles each to ply in Jhirna as well as in Birjani Zones and has banned the entry of private or commercial gypsies to ply in Dhikala Zone of the reserve, for the preservation of wildlife.