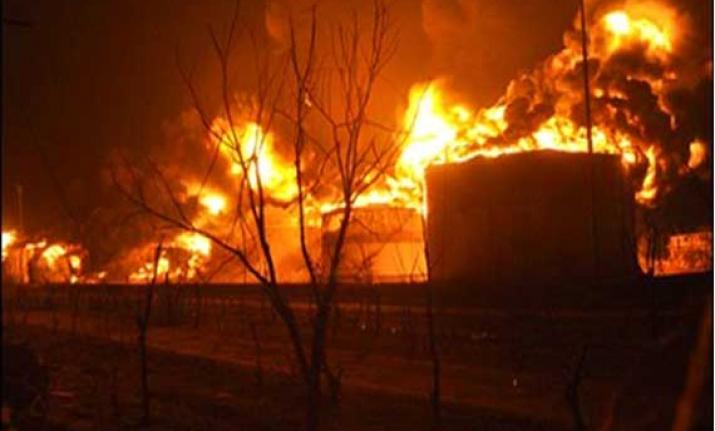 Massive fire broke out in an ink factory in Kanpur on Friday, following which the surrounding areas were evacuated. The fire also led to breathing problems in the vicinity, police said. No casualties were reported in the incident.
The blaze gutted property and commodities worth lakhs of rupees and was reported from Crimson Inks Pvt Ltd, owned by Ajeet Kumar Jain.
Workers of the factory in the Panki industrial area of Kalyanpur were rescued during the firefighting operation.
Over a dozen fire tenders were present at the spot to fight the flames.
According to the officials, toxic smoke emanating from the chemical plant caused breathlessness and a burning sensation in the eyes of those living in the vicinity.
The cause of the fire was yet not known.