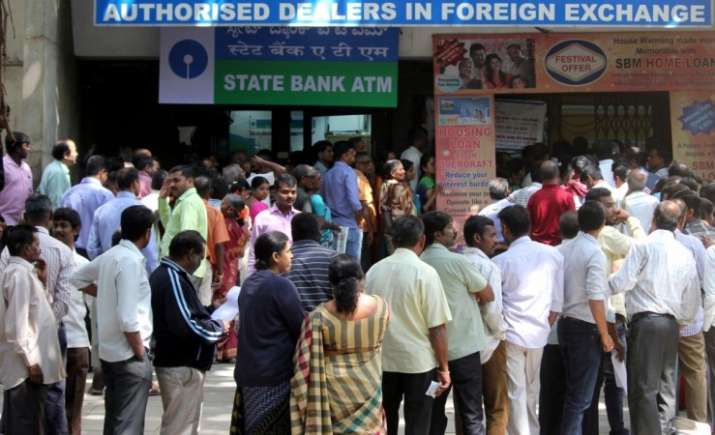 In an attempt to deal with the huge cash crunch in banks and ATMs, the government is working round the clock to reduce the transportation time of cash from printing to the main distribution centres from 21 to just six days.
Authorities are using various means of transport, including helicopters and Indian Air Force planes, to move the cash quickly, according to a report in Times of India.
The government is expecting that the situation will improve over the next week. Moreover, with availability of cash improving in urban areas, it is now concentrating on rural areas, the TOI report says.
Meanwhile, senior government officials said that level of economic activity should regain normalcy by January 15. 
They also said that any gains from the demonetisation move could be used for recapitalisation of banks, building infrastructure and purchasing advanced weapons systems for the armed forces. 
The sources further told that the RBI may transfer high dividend or introduce a special dividend. It is also expected that the government might get a "windfall" as a significant portion of the notes may not come back. This in turn will reduce the liability of RBI and increase its ability to pay higher dividend. 
They said that even in 1978, when the government resorted to demonetisation, 20 per cent of the notes did not come back. 
According to the report, Rs 2,000 notes could not be put in the tray meant for Rs 1,000 notes as the recalibration required both hardware and software changes. 
They said that the swelling of deposits with banks would enhance the lending capacity of banks.