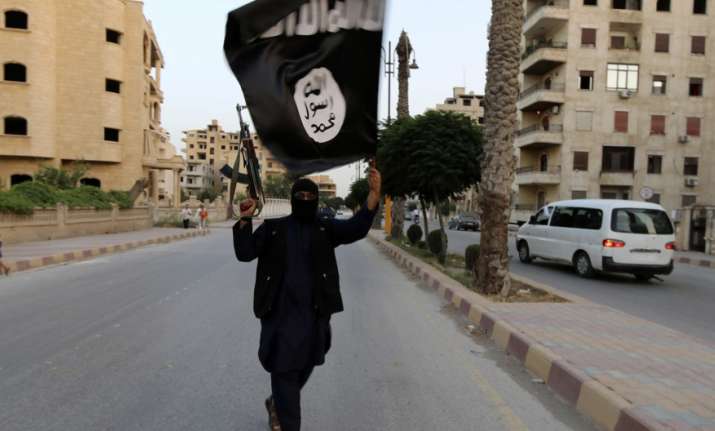 Washington: Acting on crucial information from a captured senior insurgent, the US-led coalition carried out the first air strikes on Islamic State chemical weapons sites in Iraq and Syria.
The successful multiple bombings came as a result of intelligence from Sulayman Dawud Al-Bakkar, also known as Abu Dawud – ISIS's head of chemical, traditional weapons manufacturing.
Dawud appears to be a major boon in the fight against the ISIS militant group in Iraq and Syria, Pentagon Press Secretary Peter Cook said.
"His capture removed a key ISIS leader from the battlefield, and provided the coalition with important information about ISIS's chemical weapons capabilities," Cook said, using an alternative acronym for the ISIS extremists.
"Through Dawud, the coalition learned details about ISIS's chemical weapon facilities and production, as well as the people involved. The information has resulted in multiple coalition airstrikes that have disrupted and degraded ISIS's ability to produce chemical weapons and will continue to inform our operations in the future," Cook added.
Asked whether the Iraqi government had promised to make Dawud available for further US interrogation as part of the arrangement for transferring him from US custody on Thursday, Cook replied, "We feel confident that we have the cooperation of the government of Iraq in this particular instance."
Dawud worked for the late Iraqi president Saddam Hussein's now-dissolved Military Industrialization Authority, where he specialized in chemical and biological weapons. Iraqi intelligence officials said he is about 50 years old and headed the Islamic State group's recently established branch for the research and development of chemical weapons.
He was captured in a raid near the northern Iraqi town of Tal Afar, the officials said. They spoke on condition of anonymity because they weren't authorized to discuss the matter publicly.
With Agency Inputs