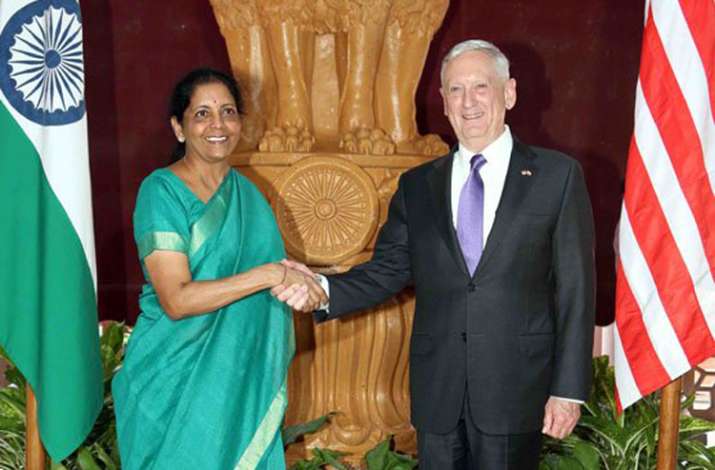 In a clear message to Pakistan, India and United States on Tuesday said there cannot be any tolerance terror safe havens. Defence Minister Nirmala Sitharaman on Tuesday met her US counterpart James Mattis and discussed the issue of terror safe havens in Pakistan and both nations agreed that such sanctuaries cannot be tolerated. 
While Mattis sought India's greater involvement in helping to stabilise Afghanistan, both countries vowed to jointly stamp out terror sanctuaries in the region. 
"There can be no tolerance of terrorist safe havens," Mattis said, in a clear message to Pakistan.
"As global leaders, India and the United States resolve to work together to eradicate this scourge," he said in a statement. 
Sitharaman, on her part, said that she has requested Mattis to raise the issue to cross-border terrorism if he visits Pakistan.
"I borrowed the defence secretary's own (earlier) words when I explained to him that the very same forces that find safe haven in Pakistan have been the ones who've affected New York as well as other places," she added after the meeting.
Sitharaman said that she made India's stance on Afghanistan clear to Mattis, emphasising that it will not send troops to Afghanistan but will provide developmental assistance to the war-ravaged country.
Mattis later met Prime Minister Narendra Modi in the capital. 
They discussed enhanced cooperation, regionally and globally, in pursuing shared priorities for peace, stability and combating terroris, an official statement said. 
Prime Minister appreciated the close engagement between the two countries on regional and global issues of mutual concern.