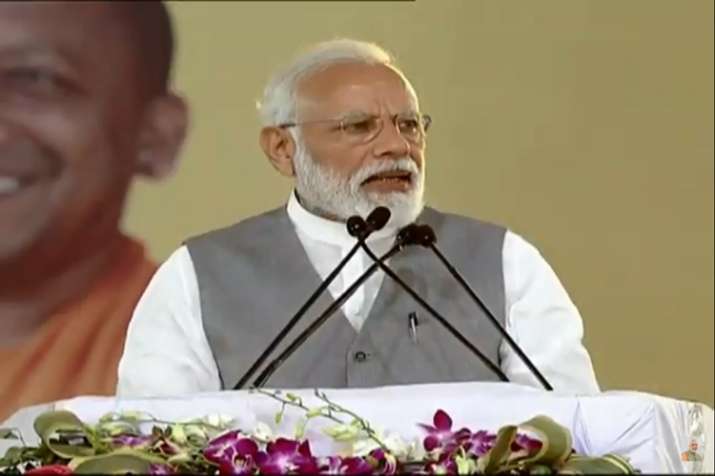 Prime Minister Narendra Modi is in Ghaziabad in Uttar Pradesh today to inaugurate Dilshad Garden-Shaheed Sthal (New Bus Adda) section of Metro. He will flag-off the Metro Rail from Shaheed Sthal Metro Station. Delhi Metro Rail Corporation will also extend the Blue Line from Noida City Centre to Noida Electronic City extension. The fully-elevated Noida City Centre-Noida Electronic City section consists of six stations -- Sector 34, Sector 52, Sector 61, Sector 59, Sector 62 and Noida Electronic City.
PM Modi has also inaugurated the civil flight operations from Hindon airbase. He will also lay the foundation stone for a rapid rail between Delhi and Meerut, a project worth Rs 30,000 crore. 
Highlights
06:05 pm: PM Modi addresses public rally in Ghaziabad. 
05:53 pm:
PM @narendramodi inaugurates, lays foundation stone for several development projects. https://t.co/A5Nva6TB32 pic.twitter.com/KBtz8tHwX8

— India TV (@indiatvnews) March 8, 2019
05:30 pm: PM Modi inaugurates  civil flights from Hindon airport
1:40 pm: The Delhi Metro's current operational span is 327 km with 236 stations.  After opening of the two corridors, it will extend to over 342 km with 250 stations.
1:37 pm: Dilshad Garden-New Bus Adda section comprises eight stations -- Shahid Nagar, Raj Bagh, Rajendra Nagar, Shyam Park, Mohan Nagar, Arthala, Hindon River Station and New Bus Adda.
1:35 pm: There is a distance of around 300 metres between the Sector-51 metro station, the terminus of the Aqua Line in Noida, and the upcoming Sector-52 metro station of the Blue Line. Plans are afoot to connect the two lines through a dedicated pathway and a carriage-way for e-rickshaws.
1:31 pm: The Sector-52 station of the DMRC's Blue Line is very close to the Sector-51 station on the Aqua Line, operated by the Noida Metro Rail Corporation (NMRC), and its commuters are awaiting last-mile connectivity between the two lines.
Also read | Delhi Metro Blue Line-Noida Aqua Line come closer: Noida City Centre to Noida Electronic City stretch to be operational from Friday
1:27 pm: Red Line extension from Dilshad Garden to Shaheed Sthal (New Bus Adda) will begin passenger operations from 8am on 9 March (Saturday). Blue line extension from Noida City Centre to NOIDA Electronic City will begin passenger operations at 4pm on the same day.
12 pm: The Red Line extension from Dilshad Garden to Shaheed Sthal (New Bus Adda) will be formally inaugurated today by Prime Minister Narendra Modi. Passenger operations will begin on 9th March.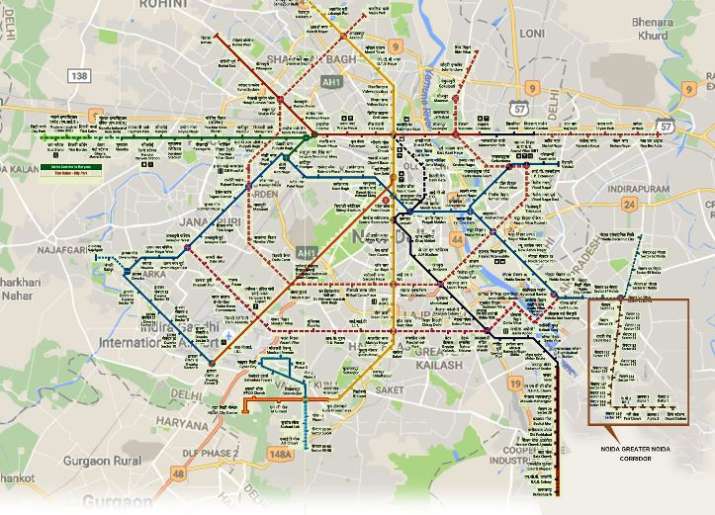 Connectivity with Noida Aqua line: