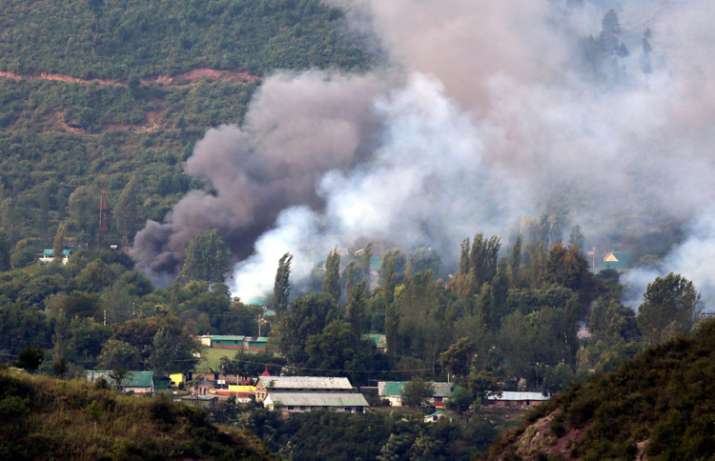 The National Investigation Agency (NIA) has found no evidence against two suspected "guides" from Pakistan-occupied Kashmir (PoK), who the agency believed helped terrorists in attack on Army camp at Uri on September 18, 2016. 
The NIA has filed a closure report against the duo as the charges against the duo could not be substantiated, according to a report by the Times of India.
The youth - Faisal Hussain Awan and Ahsan Khursheed – were arrested on September 21, three days after the attack which claimed the lives of 19 soldiers. Local villagers in the Uri district had apprehended the two and handed them over to the security forces.
The duo are likely to be returned to Pakistan as part of a "goodwill" arrangement under which Indian Army soldier Chandu Chavan was sent back here last month.
While Awan is a resident of Potha Jandgran near the village of Koomi Kote in PoK, his school-friend Ahsan Khursheed is from Khilayana Khurd in Muzaffarabad's Hattian Bala tehsil. Both these villages are reportedly an hour's walk from the LoC near Uri.
An Indian Express report last December had said that the family of one and the principal of the school where he reportedly studies claimed that both were Class 10 students who strayed across the Line of Control (LoC).
Reportedly, Awan had told the NIA that they "guided and facilitated" the group that carried out the Uri massacre to cross the border.
"He identified one of the slain attackers as Hafiz Ahmed, son of Feroz from the village of Dharbang in Muzaffarabad," the Ministry of External Affairs had said.
However, the NIA did not find evidence to corroborate the initial "confessional statement" and decided to file the closure report. The agency will continue its investigation into the larger conspiracy behind the Uri terror strike.
The closure report was filed in the NIA special court on Thursday and stated that no evidence has been found and the two are exonerated of all charges, the TOI reported, quoting sources. 
The Army has been informally told about the closure report and the MEA will soon begin the modalities of their return to PoK.