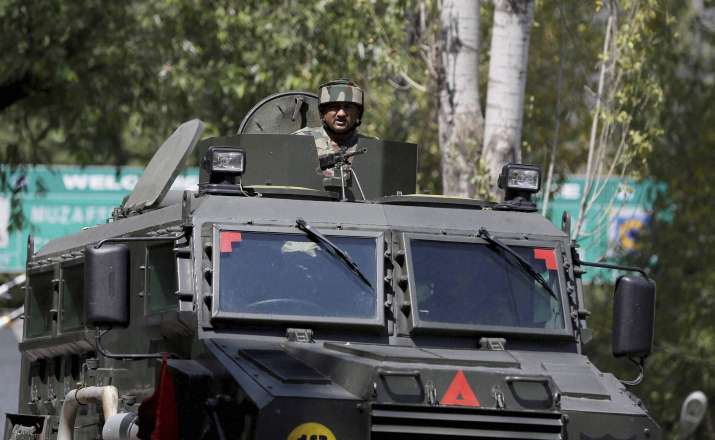 In a deadliest attack on the Army in Jammu and Kashmir in which 17 jawans martyred and 20 others were injured, the former army generals while seeking urgent action against Pakistan said our military should have open option to deal with terror from its soil.
"We must have our military option open, if required to strike at certain places," Lt Gen (Retd) B S Jaswal said at New Delhi.
"Bring pickets, which have launch pad to the ground, raze them to the ground. The reason is that till the time it does not hurt Pakistan physically, they would not respect (rpt) respect our decency," Jaswal, who was GOC-in-C of the Northern Command, said. 
"Pakistan keeps doing it (terror strikes) again and again knowing that we would not take any action," Major (Retd) Gaurav Arya, who has expertise in Jammu and Kashmir security situation, said.
The problems in Kashmir are "systematically manufactured" at the GHQ in Rawalpindi, he alleged, adding "We must take immediate action. Stop trade with Pakistan, downgrade (its) Most Favoured Nation (MFN) status. The world must know we are serious."
Questioning the absence of two service chiefs at the meeting chaired by Home Minister Rajnath Singh to take stock of the situation after the attack, former army chief Gen Gen Shankar Roy Chowdhury said these actions were coming from Pakistan.
"We have this meeting chaired by No 2 in the Government, that is the Home Minister, where the RAW chief and CRPF chief are present. Who is doing these actions (terror attacks)? It is coming from across the border, from Pakistan," he said.
"Is the CRPF chief going to look at Pakistan? Where are the Chief of Army and Chief of Naval Staff? Why they were not available to give (advice on) strategic action to the Government," he asked.
(With inputs from PTI)