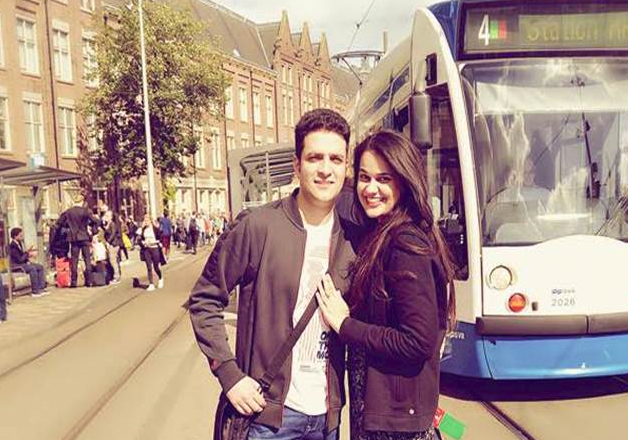 Tina Dabi, who aced the 2015 civil services examination conducted by the Union Public Service Commission (UPSC) is all set to marry second ranker Athar Aamir-ul-Shafi Khan. The news comes days after Dabi openly talked about her relationship with Athar, who happens to be a Kashmiri Muslim.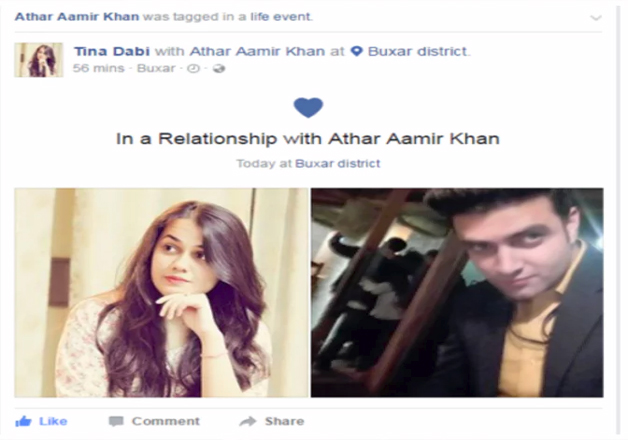 Speaking to Times of India, Dabi said the two haven't decided on a wedding date yet, but will announce their engagement "very soon".  The two met at the Department of Personnel and Training (DoPT) office in North Block for a felicitation ceremony on May 11.
"We met in the morning and by evening Aamir was at my door. Uske liye pehli nazar mein pyaar ho gaya (For him, it was love at first sight)", the TOI report quoted her as saying.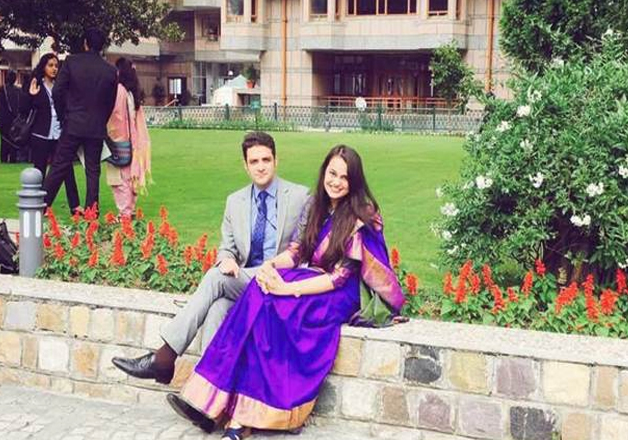 "But I thank Aamir every day for his perseverance. He is a wonderful person."
However, despite their affection and respect for each other, their story has not been as smooth-sailing as one would expect it to be. The pictures they posted on social media invited strong criticism from several quarters, with most questioning Tina's choice of partner.
While some started making negative comments about her for being a Dalit woman, the others expressed disbelief over her marrying a Kashmiri Muslim.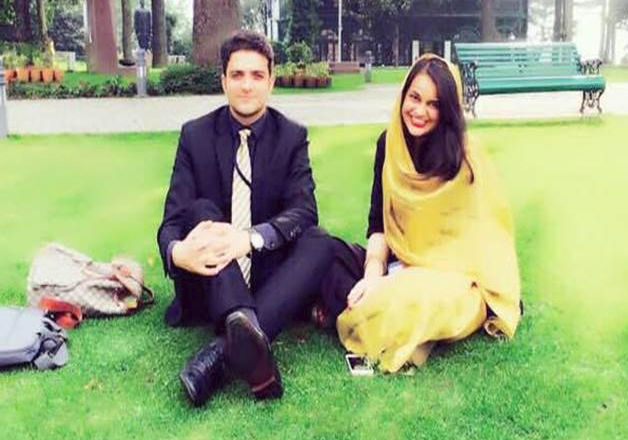 Tina says though the two were totally in love and very happy, the comments going around on them does disturb her. "We have stopped Googling our names and reading news about ourselves. I think it is a small price to pay for being in the public eye," Tina says. 
"It's as if I have committed a crime by falling in love with someone who is not the same religion or caste as me. Things do become offensive. I then wonder if I should be active on social media and confront such stuff. But then I tell myself that I don't have to prove anything to anyone," she added.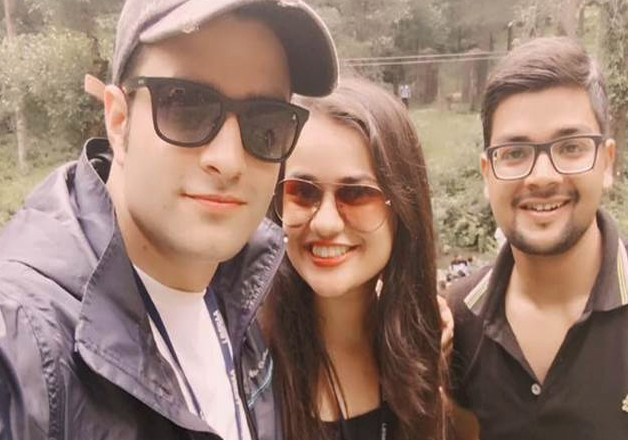 Tina is currently undergoing IAS training at the Lal Bahadur Shastri National Academy for Administration in Mussoorie.