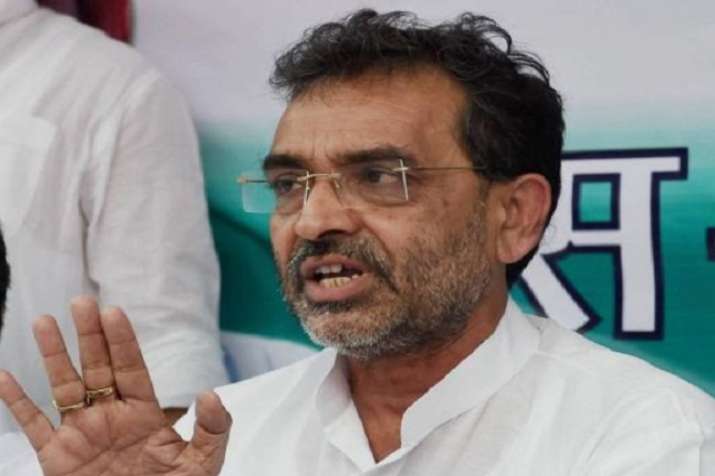 In a statement which could put few within the National Democratic Alliance (NDA) in an uncomfortable position, Rashtriya Lok Samata Party (RLSP) chief and Union minister Upendra Kushwaha has said that there are some people in the ruling alliance who do not want to see Narendra Modi on the PM's chair again in 2019. 
"There are some people within the NDA who do not want Narendra Modi to become PM again," Kushwaha told reporters in Patna on Friday without taking anyone's name. "They are from the NDA," he said when asked whether they were from Bihar.
Kushwaha has been in news for the past few days with rumours claiming that he was exploring options outside the Bharatiya Janata Party (BJP)-led NDA. However, the RLSP chief said false reports were being spread intentionally to create differences in the alliance. 
Kushwaha's recent remark that delicious 'kheer' can be prepared with milk from the Yadavs and rice from the Kushwahas had triggered talks fissures in the NDA and new alliance formation in Bihar. 
The RLSP chief has dismissed all such speculations and also reports about his party being offered just two seats by the BJP in Bihar for 2019 Lok Sabha elections.
Kushwaha also dismissed speculation about his party being offered only two Lok Sabha seats in 2019 elections. "No such talks or meeting has taken place on seat-sharing," he said.
"At least I am not cooking khayali pulao. I am not cooking khichri either," the Union minister said when asked to clarify his 'kheer' remark.