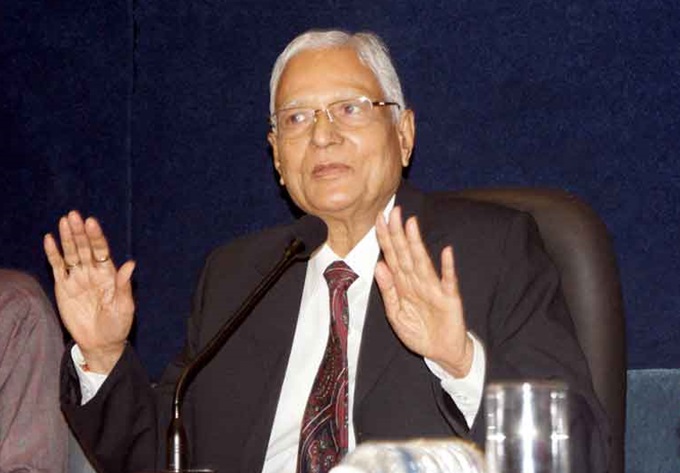 The implementation of the recommendations of the Special Investigation Team on black money to impose a Rs 15 lakh limit for cash allowed to be kept at home rests is a decision that is up to the government to take, SIT chief Justice MB Shah said today.
Justice Shah's comments calling for the recommendation to be implemented in order to bring back black money comes amid several reports of people having managed to convert their black money into white without getting noticed, despite the demonetisation move announced by the government.
"Government should implement recommendations to set up Rs 15 lakh limit for cash at home. This move will majorly help in bringing up black money in the main stream," Justice Shah said.
However, the government sources denied considering such move.
The SIT, in its recommendations submitted in July this year, has asked the government to amend the laws to impose a cash limit of Rs. 15 lakhs per individual, Shah added.
"Indians should be banned from keeping more than Rs. 15 lakh in cash at home," the SIT said in its recommendations.
The SIT also suggested that the government should change existing laws so that officials can seize the properties and assets of tax violators, equivalent to the amount of black money they have collected abroad.
In its report submitted in SC on methods to curb black money in the economy in July earlier this year, the SIT also recommended a total ban on cash transactions above Rs 3 lakh.
"There should be a provision under the Income Tax Act that any transaction involving more than Rs 3 lakh shall be invalid and illegal and would be a punishable offence," SIT said in its recommendations.
The SIT of experts was set up after PM Narendra Modi announced that a task force will be set up to check black money soon after he took office.