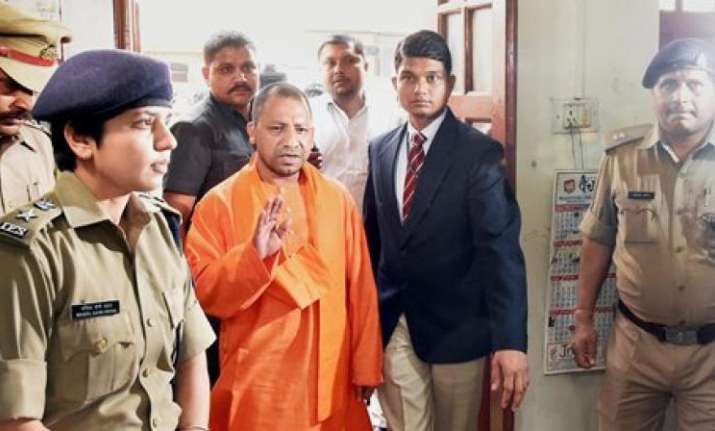 Barely days after Yogi Adityanath took charge as the Chief Minister of Uttar Pradesh, the state police have suspended over 100 policemen and consequently sent a strong message that laxity in enforcing law and order will not be tolerated.
Most of these suspensions were in Ghaziabad, Meerut and Noida, PTI reported, adding that seven inspectors have been suspended in the capital city of Lucknow.
The crackdown followed directives issued by DGP Javeed Ahmed a few days back to identify the "black sheep" among the policemen.
"More than 100 policemen, mostly constables, have been suspended as per the directives of the DGP to identify the black sheep and take exemplary action against them," PRO UP Police, Rahul Srivastava, said.
The directive was issued to all the Superintendents of Police through video conferencing by the state police chief and Principal Secretary (Home) Debashish Panda hours after Yogi Adityanath assumed office.

(With inputs from PTI)