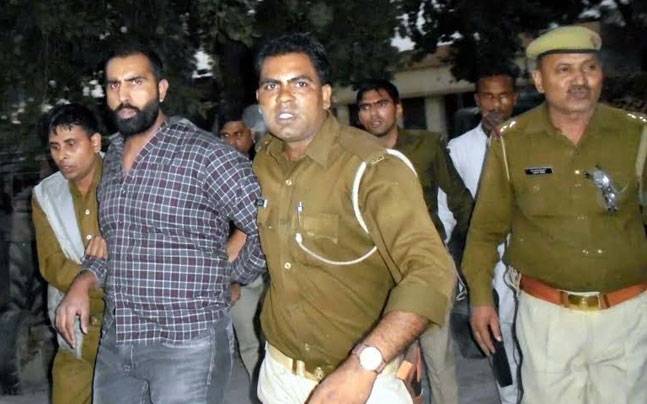 Uttar Pradesh Police today achieved a major breakthrough as they nabbed the gang leader who assisted the prisoners in fleeing out of the Nabha Central Jail, a media report said.
As per a TOI report, Parminder Singh, the arrested accused, was in his SUV that he used in the jailbreak when the security personnel in Kairana police circle of Shamli district intercepted him.
"The arrest was done following an alert from the intelligence agencies about the movement of the SUVs in which the jail breaker had absconded," TOI quoted Director General of Police (DGP) UP Javeed Ahmed as saying.
"Parminder Singh - was intercepted by the police while he was spotted moving in a suspicious manner in one of the SUVs which was used by those who had come to free the KLF chief," he added.
Several firearms have also been recovered that were snatched by the prisoners during the escape.
"We have recovered a self loading rifle (SLR) and three other firearms which were robbed from Punjab including some which were snatched from the security personnel during the jail break," ADG law and Order Daljeet Chaudhary said.
In a major security lapse today, armed men attacked the high security Nabha Jail in Punjab and freed Khalistan Liberation Force terrorist Harminder Singh Mintoo and four others.
The attackers, dressed in police uniforms, breached the tight security of the Nabha Jail with at least 100 rounds fired during the attack.
Mintoo and another terrorist Kashmir Galwadi were among those who escaped around 9.30 a.m from the jail premises.
Gangsters Vicky Gonder, Gurpreet Sekhon, Neeta Deol and Vikramjit also escaped.