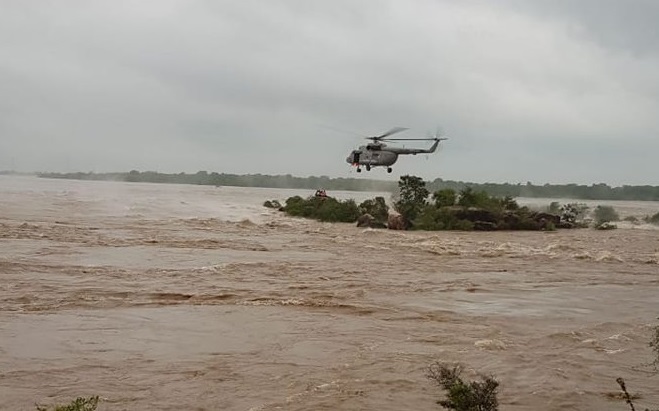 Indian Air Force personnel have rescued 14 people stranded in Lalitpur and Jhansi districts of Uttar Pradesh due to heavy rains since Saturday morning, officials said on Sunday.
Six people were marooned in a village of Lalitpur district Sunday morning following heavy rains.
In Garautha tehsil of Jhansi district, eight fishermen were stranded on an island near Erech Dam on the Betwa River after a sudden rise in water level owing to heavy downpour, they said.
Uttar Pradesh Relief Commissioner Sanjay Kumar said, "All six people were successfully rescued in Lalitpur district. The IAF team did a fantastic job."
He also said, "The district magistrate of Jhansi has confirmed that all eight fishermen have been successfully rescued by an IAF team."