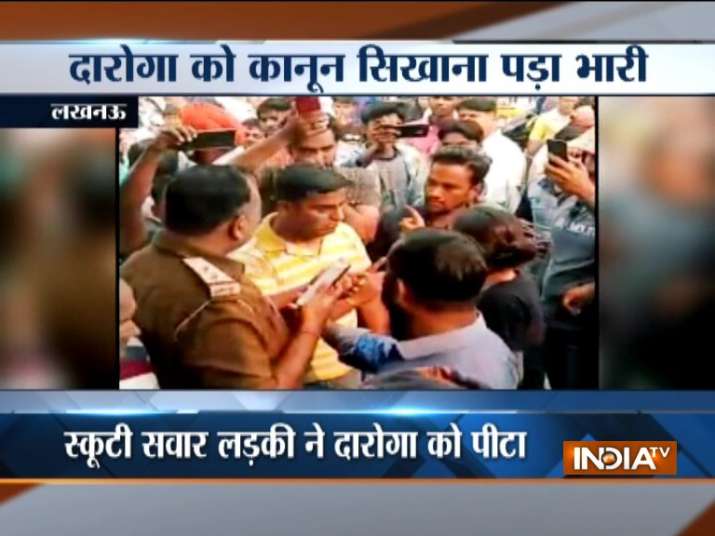 A girl in Uttar Pradesh's Lucknow slapped a police officer for stopping her at a road barricade. The visuals from the high-octane show that the girl later tried to manhandle the officer as well. 
The police inspector claims that the girl slapped her when he stopped at the barricade and started creating ruckus, whereas the girl claimed that the cop had used indecent language with her and pushed her scooty off the road. 
The ruckus attracted a massive crowd on the streets of Lucknow. However, the ground reports say that the two sparring parties later reached an amicable compromise. No case was registered in the matter. 
Watch video: