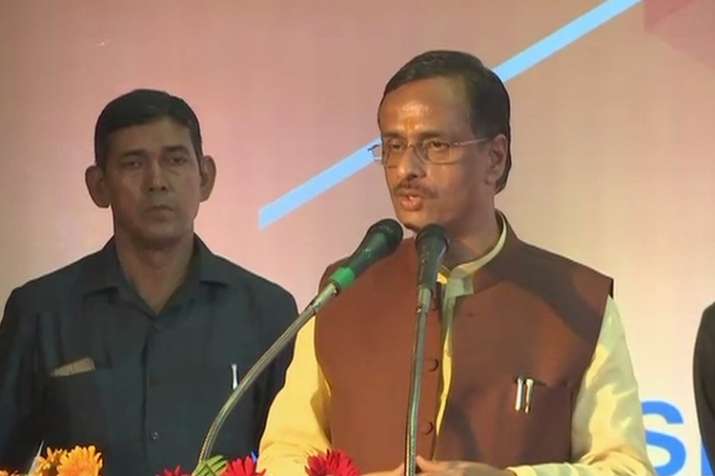 Uttar Pradesh Deputy Chief Minister Dinesh Sharma has done it again. A day after claiming that journalism began during Mahabharata era, Sharma on Friday went on a step further and said that test tube baby concept was prevalent during Ramayana era too. To add weightage to his hypothetical claim, Dinesh Sharma even quoted the example of Sita.
"People say Sitaji was born from an earthen pot, which means at the time of Ramayana, a concept similar to test tube baby must have existed," news agency ANI quoted Dinesh Sharma, as saying.
"Today, live telecast is being done, but I think a similar technology was present at the time of Mahabharata, when Sanjay presented a 'live telecast' of the battle of Mahabharata to Dhritarashtra," he went on to add.
People say Sita ji was born from an earthen pot, which means at the time of Ramayana, a concept similar to test tube baby must have existed: Dinesh Sharma, UP Deputy CM pic.twitter.com/kcCH7t75Ex

— ANI UP (@ANINewsUP) June 1, 2018
Speaking at an event organised in Mathura on Thursday, May 31, to mark the 'Hindi Journalism Day', the minister rejected the various claims on the origin of journalism, and said, "It (journalism) started during Mahabharata".
The deputy chief minister also cited various instances from the Indian epic to buttress his claim.
He said the mythological character, Sanjaya, sitting at Hastinapur, narrated a bird's eye view of the war of Mahabharata, to Dhritarashtra.
"Yeh live telecast nahi to aur kya hai (if it is not live telecast, then what is it ?)," Sharma asked.
The BJP minister also equated another character, Narada, with the present-day Google.
"Your Google has started now, but our Google started long time back. 'Narad Muni' was the epitome of information. He could reach anywhere and transfer a message from one place to another by saying 'Narayana' three times," he said.
BJP leaders have courted controversy by claiming that advance medical procedures like cataract, plastic surgery, even the gravitation theory, nuclear tests and the internet, have all started during ancient times.
Sharma is not the first BJP leader to claim that internet originated during Mahabharata era. Tripura CM Biplab Deb had earlier given similar statements leaving the party red-faced. 
Deb had made headlines when he claimed that internet and satellite were not something new but existed since the Mahabharata era, and continued to stand by his claim.
He had also recently remarked that Miss World 1997 Diana Hayden did not deserve the crown but won because of "international fashion mafias."