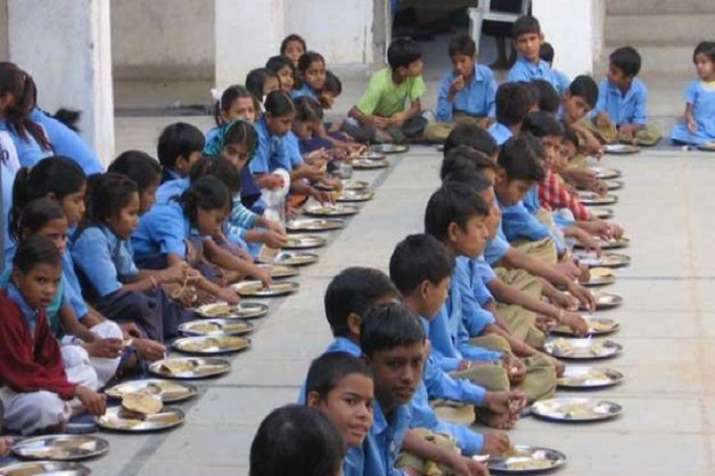 A class 7 girl has been booked by the police in UP's Deoria district after the school accused her of trying to poison the mid-day meal. The girl tried to poison the mid-day meal to revenge the murder of her brother, who was allegedly a fellow student.
The girl put a poisonous substance into the lentils that were being cooked, alleged the school, which is situated in Baulia village under Bankata police station.
The alleged motive behind the girl's act was to kill all students at the school, to take revenge for her brother's murder on April 2, who studied in standard 3.
A class 5 student from the same school was accused for the murder and is now in a juvenile home.
The attempt to poison the mid-day meal was detected before anyone could eat the food. Villagers surrounded the school and beat up the girl's mother, police said.
A case under IPC section 328, which relates to causing hurt by means of poison, has been registered against the girl, said Bankata SHO Devendra Singh Yadav.
"Preparations are being made to send her to a juvenile home," he said.
The case was registered on a written complaint by the principal of the government junior high school.
According to the complaint, the school cook noticed the girl entering the kitchen while she was serving rice to the children at around 10:30 am.
The cook followed the girl and noticed her hands smelled. She also saw a while layer coating the food that was to be served to the school children, the police said.
She then locked up the girl in the kitchen with the help of another cook and informed the school principal about the incident.
"The school authorities have told us that she decided to take revenge for her brother's murder by killing all the children," he said.
The district officer for food safety, RC Pandey said that "a sample of the cooked pulses has been sent for testing and it will take at least three or four days to get the report."
The girl and her mother were then detained by the police.