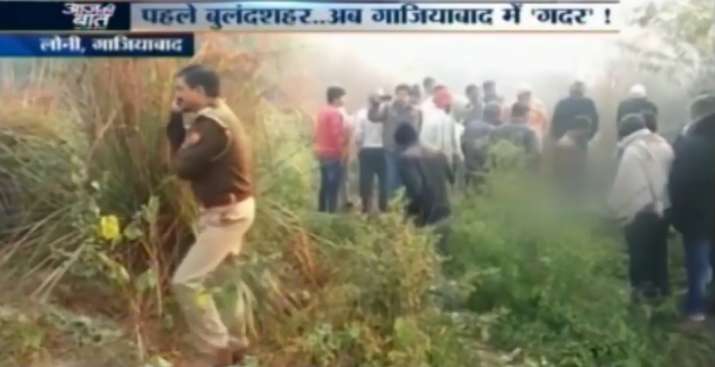 A Bulandshar-like situation today flared tensions in Uttar Pradesh's Ghaziabad district. In an alleged deliberate attempt to cause unrest, unidentified elements threw Buffalo meat on the streets of Loni's Shaklapur area last night. In the morning, when the news spread across the locality, BJP MLA Nand Kishore Gurjar reached the spot with his supporters and staged a dharna protest. He demanded an immediate arrest of the culprits, while his supporters shouted slogans against the local police. 
According to India TV reporter Gonika Arora, the police responded to incident with urgency, however failed to quell the uproar as the BJP legislator accused the cops of encouraging such communally sensitive incidents. The MLA also accused police of working under the influence of Samajwadi Party. 
The matter was resolved after  SSP Upendra Agrawal deployed Station In-charge Umesh Pandey and Chowki In-charge Shashipal Bhardwaj to disperse the crowd. The BJP leader left the site of protest on the promise that a strict and immediate action will be taken against the culprits. 
Watch full coverage of the news on Aaj ki Baat: