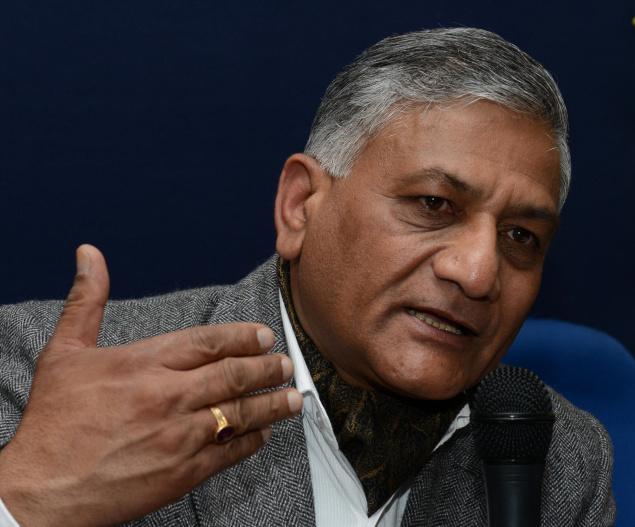 Bharti Singh, wife of union minister and former chief of army staff General VK Singh, has lodged a police complaint alleging that a man has been blackmailing her and demanding Rs 2 crore.
In the FIR, Mrs Singh has alleged that Pradeep Chauhan, who is known to her family, threatened to go public with doctored audio and video recordings of her. She says she is unsure of the content of those clips, but that Mr Chauhan has been harassing her with phone calls in which he has warned he will ruin her husband's reputation. unless he was paid Rs. 2 crore.
The complaint has been registered at Tughlaq Road Police Station. Realising the sensitivity of the case, the Delhi Police is maintaining a complete silence on the issue.
Reports also say that the police has deployed a special team to crack the case and nab the blackmailer.
He allegedly threatened VK Singh's wife saying that he would release some audio and video clips on social media platforms, which would bring shame to her family.
Mrs Singh has reportedly told the police that Mr Chauhan has a licensed revolver and has threatened her family with harm.
General Singh retired as army chief in 2012 and then joined the BJP. He is one of two ministers of state for Foreign Affairs.