Follow us on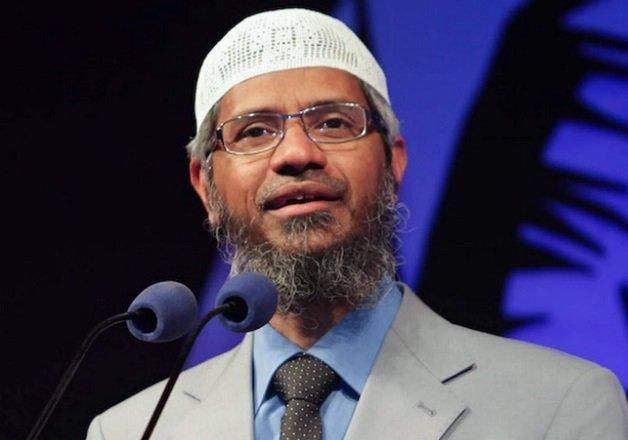 The Law ministry has proposed a ban on salafist preacher Dr. Zakir Naik's Islamic Research Foundation (IRF) under Unlawful Activities (Prevention) Act (UAPA), a move seen as an attempt by Modi government to corner the controversial leader accused of inspiring terrorists.
The Law Ministry has informed the Home Ministry that the IRF, founded by Zakir Naik in 1991, could be declared unlawful under the Unlawful Activities (Prevention) Act (UAPA).
Such a declaration would mean the prohibition of anyone from joining the foundation. It would also curb the rights of the Foundation to ask or raise donations and hold public meetings.
A UAPA ban lasts for 5 years, on completion of which the Foundation will go through a review.
Naik has been accused of cancelling his plans to return India after it emerged that one of the attacker in Dhaka seige was motvated by his speech.
His media adviser Aarif Malik defended the preacher on Sunday, saying no government agency has sent any notice or summons to Naik.
"Naik has no plans to return to India at least this year due to his prior engagements (abroad). But he has promised to cooperate in any probe by the government," he told a leading daily.
Bangladesh has banned Naik's Peace TV, saying it incited the attack on a Dhaka café in which 22 people were gunned down.
Other terror suspects who were reportedly fans of Naik include Afghan-American Najibulla Zazi, who was arrested in 2009 for an alleged conspiracy to bomb the New York subway, Dr Kafeel Ahmed who stormed Glasgow airport in an explosives-laden car in 2007, and Mumbai's Rahil Sheikh, arrested for the 7/11 serial train blasts.
Naik, a popular but controversial Islamic orator and founder of Mumbai-based Islamic Research Foundation, is banned in UK and Canada for his hate speech aimed against other religions. He is among 16 banned Islamic scholars in Malaysia. He is wildly popular in Bangladesh through his Peace TV although his preaching often demeans other religions and even other Muslim sects, the report said.