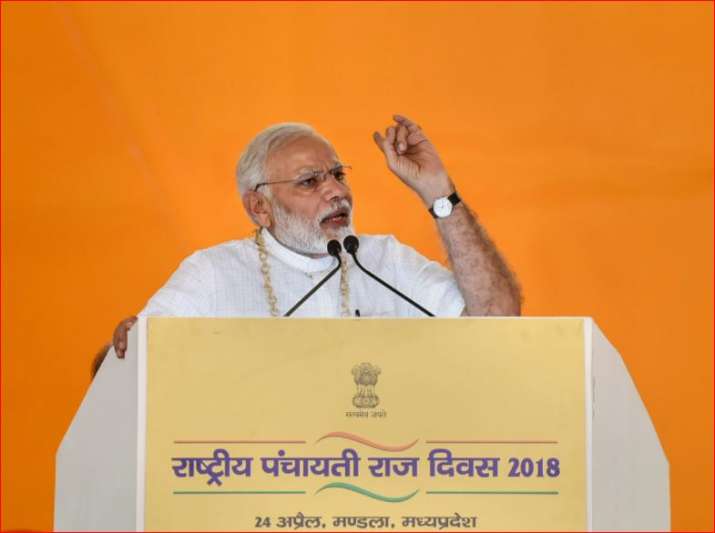 Launching an indirect attack on the Nehru-Gandhi family, Prime minister Narendra Modi today rued that the history of the Indian freedom struggle revolved around "some people and families". 
The prime minister announced that museums dedicated to unsung freedom fighters, including members of tribal communities, would be built across the country.
"It is unfortunate that the Indian freedom struggle has revolved around some people and families," PM Modi said while addressing a well-attended gathering of indigenous people and representatives of gram panchayats on the occasion of the National Panchayat Raj Day at Ramnagar in Madhya Pradesh.
 "To highlight the contribution of people who played a major role in the freedom struggle since 1857 (but are not widely known), a museum dedicated to them will be set 
up in every state. 
"These museums will help the new generations know about their sacrifices for the country. Why is that the names of these freedom fighters who laid down their lives for the country did not figure in history," he asked. 
The prime minister also called upon panchayat heads to ensure no child in their village remained illiterate and children got the benefits of government health schemes especially meant for them.
(With PTI inputs)