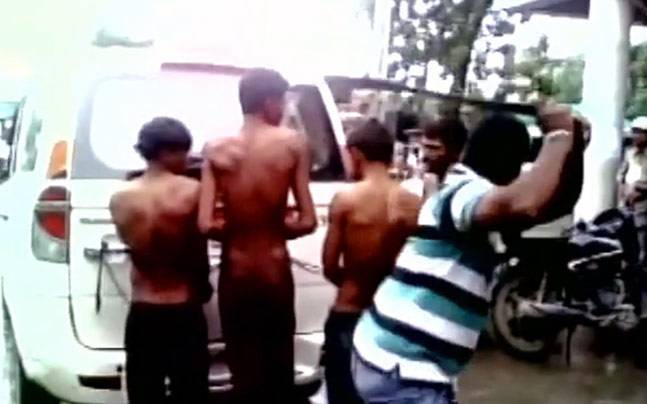 Bharatiya Bauddha Sangh, an RSS-affiliated Dalit group, has claimed that the four victims who were brutally assaulted by cow vigilantes in Una of Gujarat will join a march in UP that is being organised as part of Sangh Parivar's Dalit outreach initiatives. 
According to a report in Times of India, the proposed yatra is part of Sangh Parivar's efforts to bring Dalits back to the Hindutva mainstream.
Senior BJP leader and Union Minister Satyanarain Jatia is the chief patron of Bharatiya Bauddha Sangh and the invitation to people to join the outreach programme has gone out in his name.
The yatra will be flagged off from Alipur Road in Delhi on October 14, the day B R Ambedkar converted to Buddhism. 
Interestingly, the four victims will join the yatra when it enters Uttar Pradesh which will be going to polls early next year. 
"The four will participate in the yatra for about 10-12 days when it enters poll-bound UP," Bhante Sanghpriya Rahul, president of Bharatiya Bauddha Sangh, told Times of India.
"To reach out to Dalit people across the country, we will go to their homes to spread awareness about Buddha and his teachings. The yatra will pass through every village in UP and finally wind up in Junagarh in Gujarat on May 26," he added.
The initiative is being seen as Sangh Parivar's strategy to use the Una victims for making inroads into Dalit vote bank which is reportedly unhappy over these Dalit youths being brutally assaulted for skinning cow carcass.