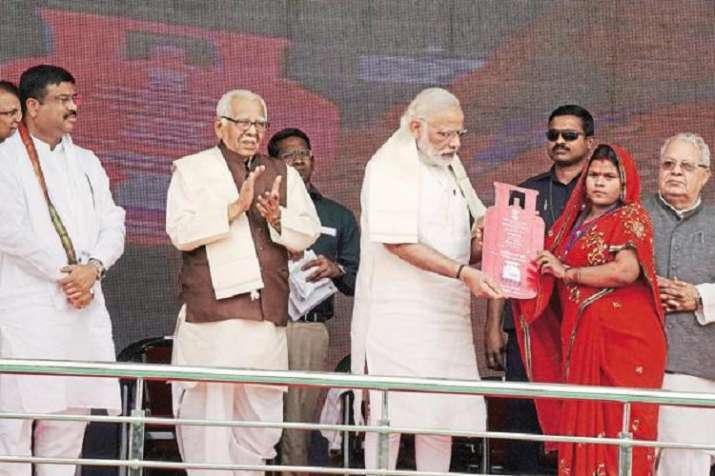 Prime Minister Narendra Modi's ambitious Ujjwala Yojana  (PMUY) has found some rich praise in a report by the World Health Organisation (WHO). 
The WHO report mentions that while air pollution levels across the world in hovering way beyond danger mark, there are a few countries that have taken the matter seriously and initiated steps to tackle it.
"While the latest data show ambient air pollution levels are still dangerously high in most parts of the world, they also show some positive progress. Countries are taking measures to tackle and reduce air pollution from particulate matter. For example, in just two years, India's Pradhan Mantri Ujjwala Yojana Scheme has provided some 37 million women living below the poverty line with free LPG connections to support them to switch to clean household energy use," the WHO report said.
The report, however, listed 14 Indian cities as the most polluted in the world. The national capital Delhi and PM Modi's Lok Sabha constituency Varanasi are among the 14 Indian cities that figured in a list of 20 most polluted cities in the world in terms of PM2.5 levels in 2016, data released by the WHO showed. 
The WHO data also said that nine out of 10 people in the world breathe air containing high levels of pollutants. 
About Pradhan Mantri Ujjwala Yojana (PMUY) 
Launched by Prime Minister Narendra Modi on May 1, 2016 in Ballia, Uttar Pradesh, the scheme aims to provide 5 crore LPG connections to Below Poverty Line (BPL) families with a support of Rs 1600 per connection in the next 3 years. 
Ensuring women's empowerment, especially in rural India, the connections will be issued in the name of women of the households. Rs 8000 crore has been allocated towards the implementation of the scheme. Identification of the BPL families will be done through Socio Economic Caste Census Data.