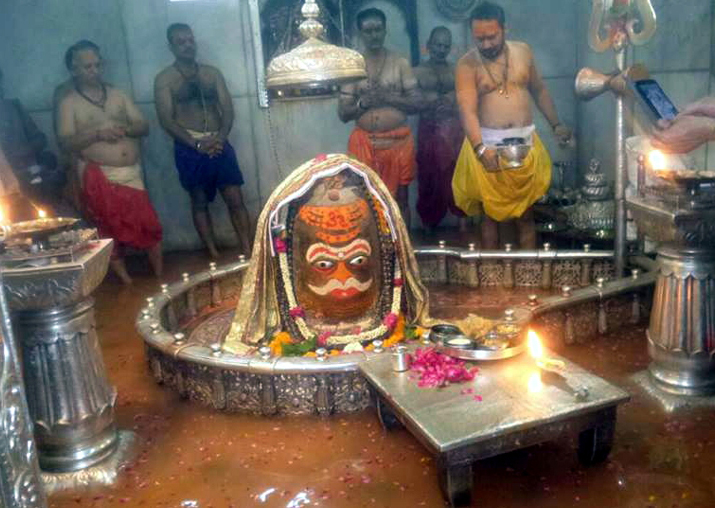 The Supreme Court today directed the Mahakaleshwar temple authorities to use only RO water for 'jalabhishek' of the Jyotirlinga.
Giving its nod to new norms for worship at the Lord Shiva in Ujjain, the court directed that each devotee will use only half a litre of water obtained through Reverse Osmosis (RO) process for the ritual of bathing the Jyotirlinga.
As per the new norms, put in place to preserve the Jyotirlinga, 1.25 litres of 'Panchamrita' (combination of milk, curd, ghee, honey and sugar) is now permitted to each devotee.
The apex court said that during 'bhasm aarti', the Jyotirlinga must be covered with a cotton cloth.
The court also directed for installation of fans and dryers in the temple sanctum sanctorum to contain adverse effects of moisture, offerings of flowers only on top part of the Jyotirlinga, daily cleaning of the sanctum sanctorum and making only dry offerings to Lord Mahakaal after 5 pm.
The apex court's order came after the Ujjaini Vidwat Parishad, a group of intellectuals, approached the court and said that the Jyotirlinga had shrunk due to excessive 'bhaang shingar' and 'Panchamrit'.
Earlier, the court had formed a committee of experts that visited the Mahakaleshwar temple in Ujjain, which recommended restricting certain practices and rituals by devotees.