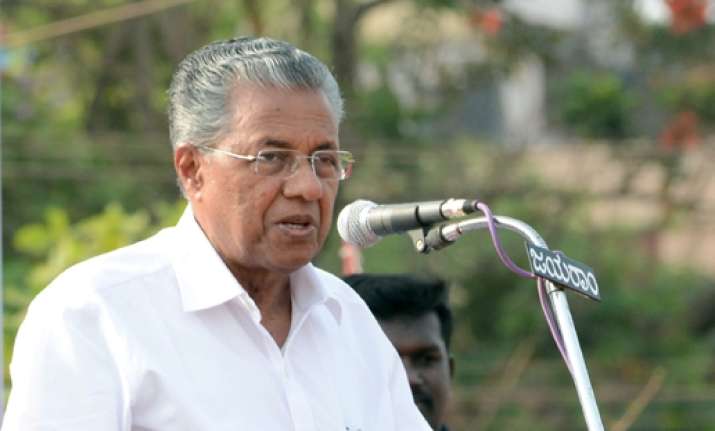 Reacting to reports that the Centre has turned down aid offers from foreign governments for the flood victims in Kerala, Chief Minister Pinarayi Vijayan on Wednesday said that the United Arab Emirates (UAE) "cannot be considered any other nation".
"As I understand, the UAE on its own has proposed this aid. The UAE cannot be considered as any other nation as their rulers have underlined," Vijayan told a newspaper.
"Indians, especially Keralites, have contributed immensely in their nation building," he added.
The UAE had offered aid of $100 million (Rs 700 crore) which was turned down by the Indian government.
The offer was made by the crown prince of Abu Dhabi for relief and rehabilitation work in Kerala.
Sheikh Mohammed Bin Zayed Al Nahyan had telephoned Prime Minister Narendra Modi and made the offer of assistance, the Chief Minister had said earlier.
Since 2004, India has been turning down help from foreign governments during natural disasters.
The daily quoted Vijayan as saying: "I do not intend to enter into any politics over it. Let's study and understand the nuances."
Asked if he would take up the matter with Prime Minister Narendra Modi, he said: "Let's see."
Earlier in the day, Vijayan said that a total of 1.2 million people affected by floods are now housed in 3,314 relief camps in Kerala.
He told the media that no one needed to be rescued on Wednesday from any part of the state that was battered by the worst floods in nearly a century.
(With IANS inputs)