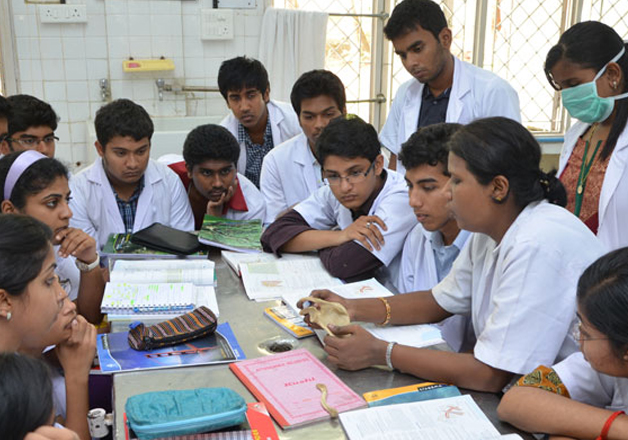 The tuition fees for MBBS course at private medical colleges and deemed universities in Tamil Nadu has gone up almost by 100 per cent.
According to a report in Times of India, colleges and universities in the state have increased fees after the CBSE declared the National Eligibility-cum-Entrance Test (NEET) results on August 17.
The average cost of studying at a premier college is now Rs 1.85 crore - up to Rs 1 crore as tuition fee and Rs 85 lakh as capitation fee.
At the Chennai-based SRM Medical College, a student has to pay Rs 21 lakh this year for taking up the course of MBBS. This also includes Rs 2 lakh as development fee and Rs 1 lakh as curriculum fee.
The tuition fee at SRM Medical College was Rs 9 lakh and Rs 10 lakh in 2014 and 2015, respectively.
Tuition fee in other colleges ranges between Rs 12 lakh and Rs 18 lakh.
Selva Ganapathy, whose son secured more than 90 percentile in NEET, said that he paid Rs 1 crore as tuition fee and the cost may go up by another Rs 25 lakh.
Selva said that his son missed a government medical college by 0.25 cut-off points.
Government medical colleges offer MBBS course for low course fee but getting a seat there is relatively difficult.
Selva said that 69 per cent caste-based reservation in Tamil Nadu is the reason behind this sudden rise in the tuition fees and also competent students opting private colleges and deemed universities.
All private medical colleges and deemed universities are now mandated to admit students solely on the basis of merit.
According to the new rules, students can independently apply to different colleges, but admission will be based on NEET ranks.
Tamil Nadu has over 45 medical colleges. These colleges offer more than 6,000 seats.