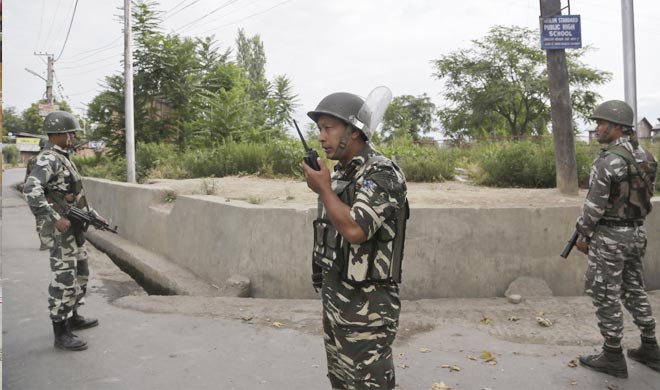 Three security personnel including two Indian Army jawans and a policeman were killed and four others injured when the militants attacked an Army convoy in Kashmir's Baramulla district on Wednesday.
The militants attacked the convoy in Khawaja Bagh area of Baramulla town around 3.30 am, a senior police official said.
He said two soldiers were killed and two others were injured.
"One policeman was also killed while another cop was injured as their vehicle also came under attack by the militants," the official said.
The injured have been shifted to hospital, the official added.
The area has been cordoned off and massive searches have started to trace the militants, the police officer said.
The attack comes a day after some civilians reported that four armed terrorists in army fatigues were roaming in Samba town.
Security forces had on Monday killed seven militants in two shootouts in Kashmir. A CRPF commandant, identified as Pramod Kumar, was also martyred in the attack on Independence Day.
Kashmir has been gripped by a new wave of violence for since last month, following the killing of Hizbul militant Burhan Wani.