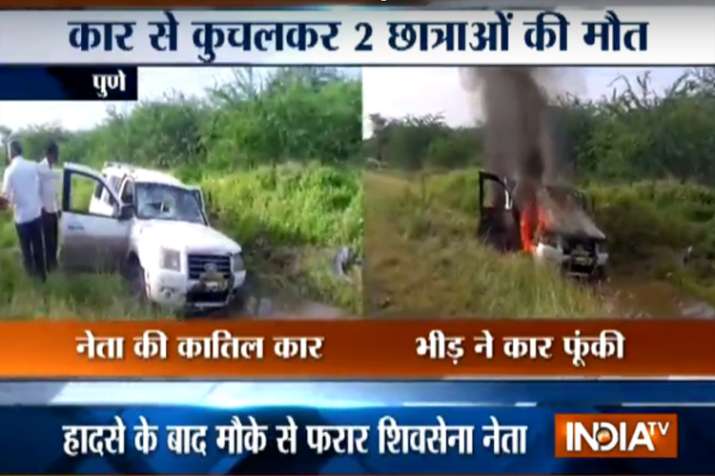 Two schoolgirls were killed and another student was left injured after a Shiv Sena leader's car ran over them in Pune's Baramati town. 
According to reports, Shiv Sena leader Pappu Mane was allegedly driving the car at a high speed when he lost control and mowed down the two girls, one was a student of class seventh and the other of class eighth.
Mane along with another person who was sitting in the car fled from the scene soon after the accident. 
The accident took place on Baramati-Morgaon road in Maharashtra. 
After the incident, agitated villagers set the car on fire.