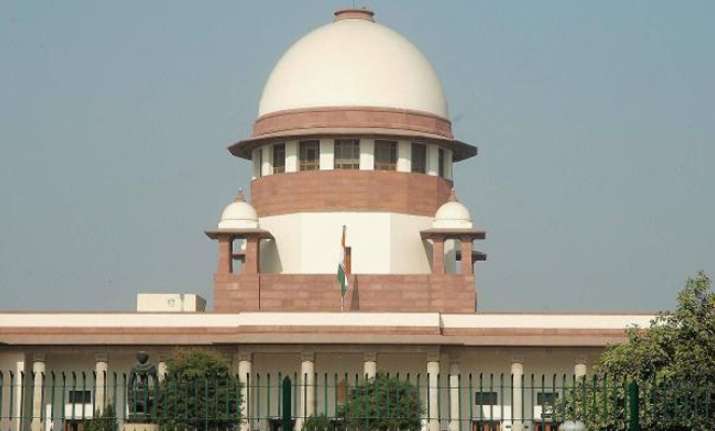 "Triple talaq is the 'worst and most undesirable form' of dissolution of marriage among Muslims," the five-judge vacation bench of the Supreme Court hearing petitions challenging the constitutional validity of triple talaq for the second day, said on Friday. 
Chief Justice of India J S Khehar, who is heading the bench, also went on to compare triple talaq to death penalty.
Senior lawyer Ram Jethmalani also called triple talaq 'abhorrent', saying it does not give women equal right to divorce.
He said triple talaq went against Article 14 of the Constitution, which deals with laws that contravene those dealing with fundamental rights, and that any law enforceable in courts has to be covered under this article.
However, the apex court added that different schools of thought in Islam term triple talaq as 'legal'.
Maintaining the same stand on the much debated triple talaq, the Centre on Thursday told the Supreme Court that it opposes the system and wants to fight for women equality and gender justice.
However, All India Muslim Personal Law Board (AIMPLB) counsel Kapil Sibal told the apex court that triple talaq falls under the Muslim board and therefore, the top court should not intervene in it.
"The central government makes rules but in my opinion, the apex court should not interfere with it," Sibal said.
While arguing the matter, amicus curae Salman Khurshid informed the court that all over the world it is believed that if you say triple talaq six times, it means once. 
Khurshid, arguing for himself, submitted that triple talaq is sinful and is discouraged. But still, it is valid in law.
"If God considers it sin, it can't be legal. Is it like death penalty, which for some is sinful but legal. What is sin in the eyes of God, can it be valid in law," the bench asked.
The court also sought a list of countries which recognised the validity of Triple Talaq. It also wanted to know what is the position in Saudi Arabia.
When Khurshid said it is not practised anywhere except India, the bench asked, "why all other countries say it is not valid in Islam?"
Former Union Minister Arif Mohammed Khan said Saudi Arabia had outlawed the practice long back. In non-Islamic countries, Sri Lanka has abolished it, he added.
During the hearing on the first day, the court went through petitions claiming "the practice was not part of Islamic law" and was liable to be struck down as "unlawful and unconstitutional". 
The court also discussed whether Muslim men have an alternate way of divorcing women if the practice was done away with.