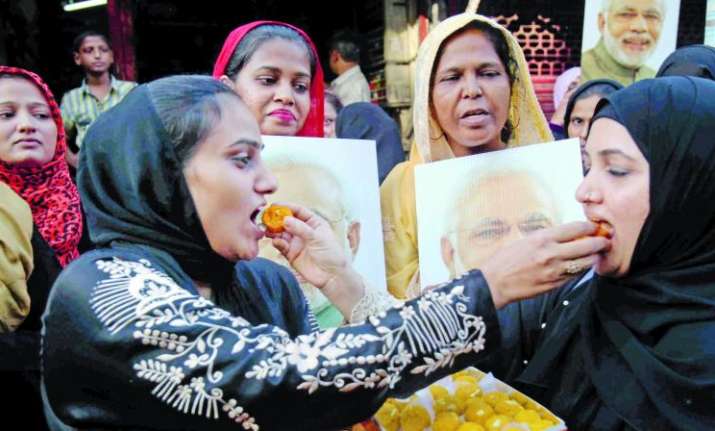 Instant triple talaq is a punishable offence now in India as President Ram Nath Kovind signed the ordinance banning the practice late on Wednesday.
A senior Law Ministry functionary said the President has signed the ordinance which was cleared by the Modi government earlier in the day, PTI reported. "Yes, the president has signed the ordinance," the functionary said.
The government has said the measure was necessary as the practice of talaq-e-biddat was continuing unabated despite the Supreme Court last year striking it down.
Under the ordinance, giving instant triple talaq is illegal and void, and will attract a jail term of three years for the husband.
Seeking to allay fears that the proposed law could be misused, the government has included certain safeguards in it such as adding a provision of bail for the accused before trial.These amendments were cleared by the Cabinet on August 29. 
Addressing a press conference shortly after the Cabinet's nod to the ordinance on Wednesday, Law Minister Ravi Shankar Prasad said there was an "overpowering urgency" to bring the measure as instances of this mode of divorce continued unabated despite the Supreme Court striking it down.
"There was an overpowering urgency and a compelling necessity to bring the ordinance as the practice continued unabated despite the Supreme Court order last year," Prasad said.
He used the opportunity to attack the Congress, saying it is not supporting the bill pending in Rajya Sabha under "vote bank pressures". 
"It is my serious charge that Sonia Gandhi ji has maintained silence on the issue. She is silent... It has nothing to do with politics but gender justice and dignity," he said.
He urged UPA chairperson Sonia Gandhi, BSP supremo Mayawati and TMC chief Mayawati to support the bill in the next session of Parliament for the sake of "gender justice, gender equality and gender dignity".
(With inputs from PTI)