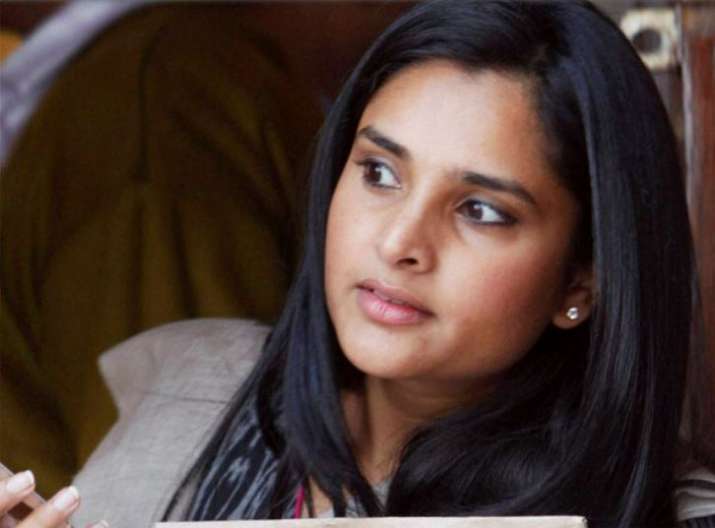 Congress social media chief Divya Spandana quits Twitter, rumoured to leave party
Divya Spandana has been at the forefront of Congress' battle against BJP on social media. Has recent election result changed the game?
Azam Khan may resign as MP to contest UP assembly elections
Samajwadi Party's Azam Khan recently registered a victory from Rampur in Uttar Pradesh. He defeated BJP's Jaya Prada.
Maharashtra Assembly elections: Shiv Sena-BJP to fight on 135 seats each
Maharashtra Assembly elections will take place in a few months. Shiv Sena and BJP, allies who have always fought over seat sharing formula have seem to 
move towards an amicable agreement.
Famous folk dancer Queen Harish and three other artists dead in road accident in Jodhpur
The mishap occurred near Kaparda village on a highway in Jodhpur when the victims were on their way towards Ajmer from Jaisalmer in an SUV.
No space for ally BJP in Nitish Kumar's new cabinet
Members of allies, the BJP and LJP, were left out from the cabinet expansion.
DU admission 2019: First cut off list to come on June 20. Here's a complete guide
Delhi University to publish first cut-off list for DU Admissions 2019 on June 20. Here is the full guide about DU cut-off lists.
PF money can be partially withdrawn for following purposes
EPFO allows 100 per cent withdrawal in case the subscriber is unemployed for two months or has retired. For ease of the employees, EPFO also gives an 
option of withdrawing PF partially.
Want visa? Provide your social media history, says US State Department
The social media identifiers will be incorporated into a background check review against watchlists generated by the US government.
Violent video games dangerous for children
The study was conducted on children aged between 8-12 years who were assigned to play three different versions of a game.
2019 World Cup: Brendon McCullum predicts India's future at WC, reveals his semifinalists
Former New Zealand captain Brendon McCullum has predicted the future of all the 10 sides participating in the World Cup.
2019 World Cup: Clinical Bangladesh begin campaign with 21-run win over South Africa
An all-round performance from Bangladesh proved too good for South Africa, who suffered their second successive loss at World Cup 2019.
Bharat: Salman Khan's crazy fan has the most special Eid gift for his idol, check out
Salman Khan is all set to treat his fans with another blockbuster called Bharat along with Bollywood diva Katrina Kaif.
Watch | 2019 World Cup: Virat Kohli 'is doing fine' after being hit on thumb during practice session