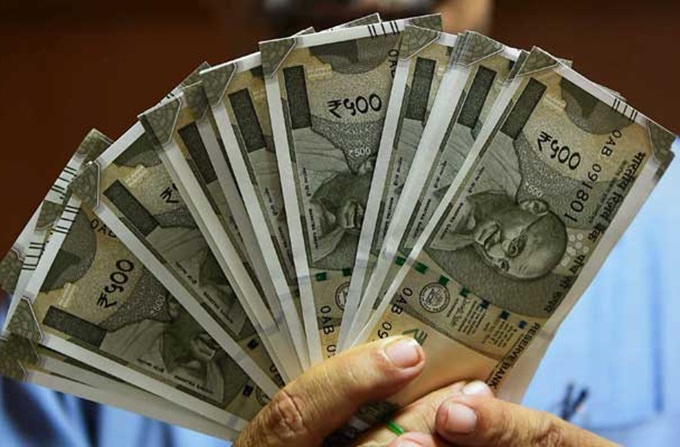 In a step undertaken to meet the shortage of the newly introduced currency post demonetisation move announced by the central government, Currency Note Press (CNP) in Nashik has increased the number of new 500-rupee notes printed daily by threefold.
"We have enhanced printing of new Rs 500 notes from 3.5 million pieces per day in mid-November to 10 million pieces per day now. We are printing 19 million pieces of currency notes of various denominations on a daily average of which 10 million pieces are of Rs 500 notes, while the remaining currency notes are of Rs 100, Rs 50 and Rs 20 denominations," Times of India quoted sources in the CNP as sayings.
According to the reports, CNP of Friday sent total 43 million pieces on new currency, its biggest consignment till post not ban, to the RBI.
Of the total 43 million pieces,11 million pieces were in Rs 500 denomination, 12 million in Rs 100 and 10 million each in Rs 50 and Rs 20 denominations.
In its latest press release on Wednesday, the RBI said it had sent out for distribution to the public 22.6 billion notes of various denomination worth Rs 5.93 lakh crore.
On December 7, during the monetary policy press conference, the Deputy Governor of RBI, R. Gandhi, informed the media that a total of Rs 4 trillion or Rs 4 lakh crore had been disbursed to the public in new currency notes till the day before.
On December 12, the RBI Deputy Governor told reporters that 21.8 billion pieces of notes were issued to the public till December 10, worth Rs 4.61 trillion or Rs 4.61 lakh crore.