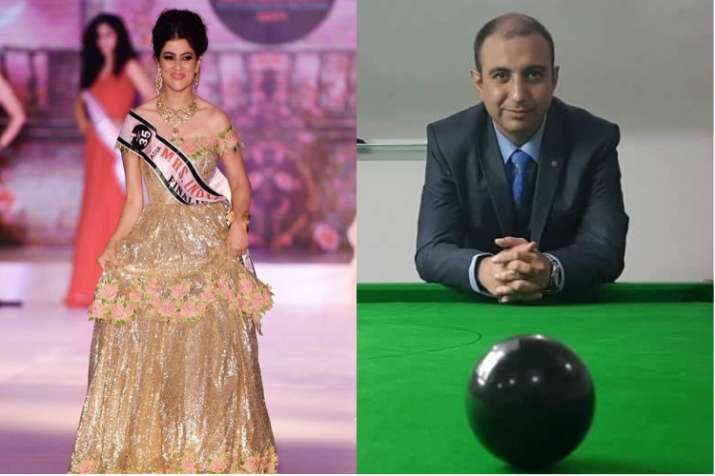 Thirty-year-old Shailja Dwivedi, wife of an Army Major, was allegedly killed by another Major in the Indian Army in New Delhi on Saturday. The accused, Army Major Nikhil Handa, was nabbed by Delhi Police from Meerut Cantonment area after a massive hunt on Sunday. The police revealed after an investigation that the accused Major Handa and Major Dwivedi's wife had an affair since 2015. Handa even pressurised Shailja for marriage but murdered her when she declined, police said.
Shailja's body, lying on a secluded Delhi Cantonment road, was found by strangers at 1 pm on Saturday and within 24 hours Delhi Police arrested the key suspect from Meerut.
Also read | Army Major Nikhil Handa was 'obsessed' with Major Dwivedi's wife, pressurised her for marriage: Delhi Police
Here's a look at the timeline of the Delhi Cantt murder case:
Saturday, June 23
10 am: Shailja Dwivedi reached Army Base Hospital for her regular physiotherapy session. An official vehicle assigned to Major Dwivedi dropped her outside the hospital. When the driver went to pick her up, he was told that she never turned up for the physiotherapy session. 
1 pm: Three kilometres away from the hospital, locals walking by a secluded road in Delhi Cantonment's Brar Square area spotted a body and informed the police. 
1 pm to 4 pm: A first glance at the body suggested that it was a case of hit and run, but the initial investigation by the forensics team revealed that the victim's throat was slit first and then she was run over by a vehicle to make it look like an accident instead of murder.
The police also ruled out the possibilities of robbery and sexual assault as a motive as there were no signs of struggle. No articles were missing from the woman's body, including ornaments. Till this time, the cops were yet to identify the body as the wife of an Army major.
4 pm: As the Delhi police struggled to establish the identity of the murder victim, a worried husband walked in with a missing person complaint. Unable to track down his wife, Major Amit Dwivedi went to Naraiana Police Station to file a complaint. But to everyone's shock, the Major identified the body found earlier as his wife. Police launched an investigation into the murder of Shailja Dwivedi. The Major Dwivedi spotted Major Handa with his wife in the CCTV footage of the hospital where she was last seen. The video recording showed the duo leave the hospital in a car. A massive hunt for the absconding major launched. 
Also read | Know Mrs. India Earth finalist Shailja Dwivedi, Army Major Amit Dwivedi's wife, murdered by another Major
Sunday, June 24
9:55 am: The police started exploring the extramarital affair angle as the clues recovered from Shailja's phone revealed that the two were constantly in touch. Delhi Police formed six teams to hunt for Major Handa. 
1:25 pm: Delhi Police arrested Major Nikhil Handa from Meerut. The police found out that Major Handa, who had gone missing since the crime came to light, was in touch with a couple of friends and was hiding at the Officers' Mess in Meerut Cantonment. A Delhi Police team reached Meerut and nabbed Major Handa when he was trying to escape from there in his silver-coloured car. Two knives were found in his car, which indicated that he might have planned it in advance. 
9:36 pm: Police sources revealed that from January till now Major Handa had called Shelja 3,352 times and was constantly in touch with her on messages. Handa, who is married with two kids, knew the woman and her husband, also a Major in the Army, since 2015 when they both were posted in Nagaland. The accused had come to Delhi from Dimapur around a fortnight ago on the pretext of treatment.
On Saturday, he met the woman and they had an argument while they were sitting in his car and he allegedly slit her throat and threw her out of the vehicle, the police officers said. The woman held on to the car after being thrown out, but the accused ran over her and fled from the spot, they added. The accused had allegedly run his car over her face and the body to make the incident appear as an accident, police said.
Monday, June 25
6 pm: Delhi court sends Army Major Nikhil Handa, arrested for killing another officer's wife, to four-day police custody. 
Also read | Army Major Nikhil Handa to be produced in Patiala House Court today
(This is a developing story last updated at 02:00 pm on Monday, June 25)
Watch video: