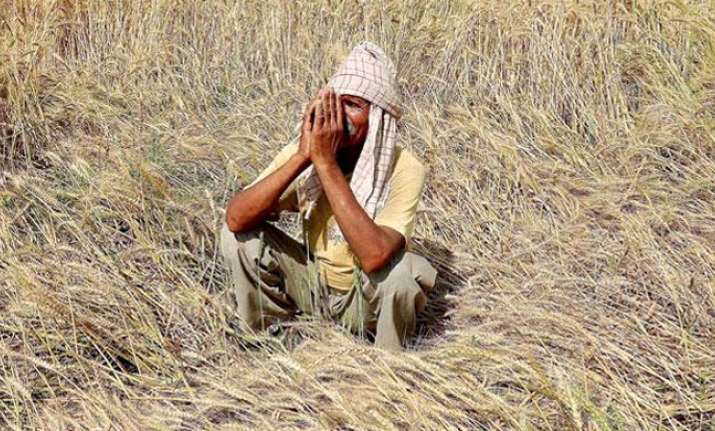 The farmers' suicides continued unabated in Madhya Pradesh today with reports of three peasants ending their lives in the state. While one farmer reportedly committed suicide consuming poison in Dhar district, another ended his life in Mandsaur district. In Chief Minister Shivraj Singh Chouhan's home distrcit Sehore, a farmer was found dead in his field. 
Madanlal, 45, died after allegedly consuming poison at his farm in Badi Chho village in Dhar district, around 270 km from the state capital, the police said. 
"He was a Kotwar (village watchman) under the Revenue Department. The exact reason for the death would be known after post-mortem. He had possibly consumed some poisonous substance," said Superintendent of Police Virendra Singh. 
Madanlal's son Manoj, however, said his father was forced to take the extreme step because he was reeling under debt. He had taken loans from a bank and private lenders which he was unable to repay, Manoj said. 
This is the second farmer suicide in Dhar district in the past three days. 
Fourty six-year-old Bilam Singh had hanged himself to death from the ceiling of his house at Chumpia village on Monday. The family members had claimed he was finding himself unable to repay a loan taken from a cooperative society. 
The police, however, had claimed Singh drank liquor and his wife had left him due to his ill temperament. 
In Badnagar village of Sehore, the home district of the Chief Minister, a farmer was found dead in his field. Family members said that he had been suffering from loss for the past three years. The financial condition of the family is sid to be very bad. 
In Mandsaur, the ground zero of the farmers' protest where five persons were killed in police on June 6, a debt-ridden farmer committed suicide by hanging from a tree. 65-year-old Bhagwan Lal was under a lot of pressure due to the inability to payback the loans. His wife said that there was no money to even buy seeds for new crop and that is why Bhagwan Lal took the extreme step. 
Since the farmers' protest began on June 1, over 35 peasants have committed suicide. Opposition Congress, however, says the number has crossed 40. 
Leader of Opposition Ajay Singh claimed that more than 40 farmers have committed suicide since beginning of the month. 
"More than 40 farmers have ended their lives but the state government continues to display insensitivity towards farmers' issues by holding various programmes, distributing laptops and making a bid to set a tree plantation record," the Congress leader said. 
Since June 8, farmer suicides have been reported from Sehore, Hoshangabad, Raisen, Dhar, Neemuch, Chhatarpur, Sagar, Tikamgarh and Vidisha districts. 
In the first fortnight of June, western Madhya Pradesh witnessed a major farmers' agitation for loan waiver and remunerative prices, which was fuelled further by the death of five persons in police firing in Mandsaur district on June 6.