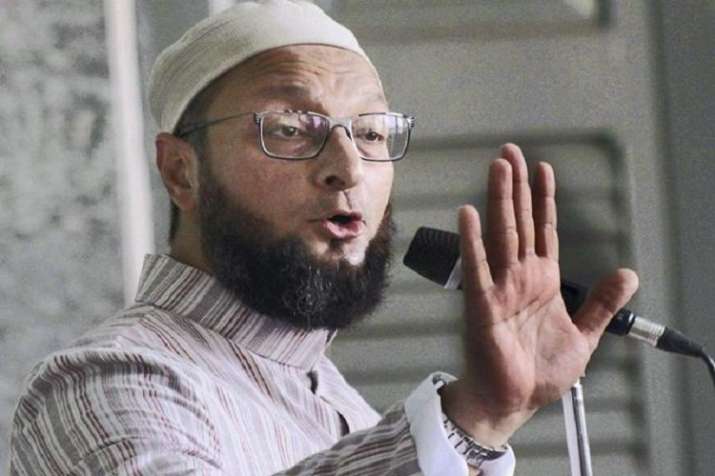 AIMIM president Asaduddin Owaisi on Monday lashed out at those who shaved off the beard of a Muslim man and said 'those indulging in such tyranny and injustice' will be made to keep a beard and will be brought into the fold of Islam. While addressing a public meet in Hyderabad, Owaisi referred to the incident and urged youth from the community to not fear such incidents.
"If someone is fearing that our Muslim brother's beard was shaved off, no need to worry. I am telling you, who shaved off the beard, I am telling your father that you cut, not beard, but throat, we will remain Muslim. It is our constitutional right," he said.
"Those indulging in tyranny and injustice, we will not stop keeping a beard even if it is shaved off. We will keep even a long beard. We will keep such a long beard that with our truthfulness, we will bring you into Islam (daman e Islam). We will bring you and make you keep beard," he added.
BJP MLA from Telangana T Raja Singh Lodh reacted on the comments by Owaisi and said any Muslim sporting a beard would be viewed with suspicion until 'Jihadi' Muslims are not boycotted.
Lodh, representing Goshamahal constituency in Hyderabad, posted his reaction on social media through a video message and said there is an atmosphere of fear in the country and anyone with a long beard is viewed with suspicion.
"See what is happening in Kashmir, which is part of India and those sporting beard there, they throw grenades and fire bullets on the army and explode bombs among common people, killing them. Maybe this led to fear atmosphere and some people, due to suspicion, may have cut off the beard."
Lodh, however said the government would initiate action against the incident.
On Owaisi's reported statement that those indulging in such tyranny would be brought into the fold of Islam, Lodh said "I would like to tell him you will not able to convert Hindus into Islam".
The AIMIM president had earlier alleged that incidents of attack on Muslim minorities had increased after the NDA government came to power.
Referring to the lynching of Akbar Khan in Rajasthan's Alwar, Owaisi said a BJP MLA had branded the accused as a cow smuggler after the victim was killed and said this was what was going to happen.
"Prime Minister, we are killed in the name of the cow. Since you became Prime Minister, India's Muslims are being killed in the name of the cow," Owaisi said.
"Those who are attacking us in the name of cow, you are not killing us, but you are weakening India," he added.
Owaisi said Indian Muslims should learn from the Jats in Haryana, Marathas, Patels and Gujjars in Rajasthan and Dalits (for the government planning to make a law on the issue of prevention of atrocities against SCs and STs act) and get united to force the government accept their concerns.
Flaying BJP President Amit Shah for his comments on the NRC issue, Owaisi demanded to know how he could say that the 40 lakh people left out in the list in Assam are infiltrators.
"If infiltrators, get it done in Tripura also. See how many come out. Get it done in Jammu. Heard that Tripura's Chief Minister was born in (19) 71. Get NRC done," Owaisi said.