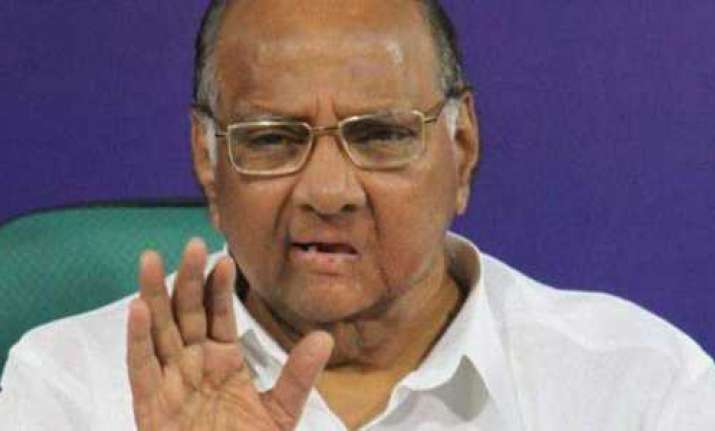 NCP chief Sharad Pawar on Saturday slammed those asking Muslims to "go to Pakistan" and said such people are ignorant about both Pakistan and India.
"When an individual from the minority community expresses his opinion, and if that opinion is not liked by some people, the person is asked to go to Pakistan, he is told he has no right to live in this country," Pawar said.
"What is Pakistan? Before Partition, it was a part of India. The people who lived there were Indians and during Partition, people from both the countries went from here to there and vice versa," he said.
Pawar shared he got the opportunity to visit Pakistan many times when he was president of the International Cricket Council.
"I could meet the common people of Pakistan... I observed that they have affection for Indians. There are people in Pakistan whose relatives are in India but due to the strained relations between the two countries, they do not get the opportunity to come to India," the NCP chief said.
There is no conflict between the peoples of both countries, but it is the Pakistan government and the army of that country which carry out anti-India propaganda among the masses for holding on to political power, he said.
"Those who keep blurting out 'go to Pakistan', such people have no knowledge about Pakistan or India," he said.
On the Maratha reservation agitation, Pawar said while taking decision on the issue, the government should not touch the existing quota for scheduled castes and scheduled tribes. 
(With PTI inputs)