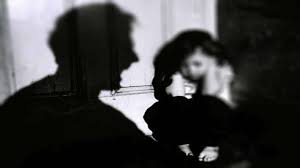 An eight-year-old girl sleeping outside her house in east Delhi's Mandawali was kidnapped by three men, taken to a jungle and gangraped brutally for almost an hour on Sunday night. 
However, just a day later, the minor's brave act helped the police get hold of the accused, says a Times of India report. 
Investigations revealed that the minor victim identified one of the perpetrators through his mannerism after which the police nabbed the accused within a few hours. 
The men gagged her and covered their own faces so that the girl could not recognise her. But, the minor recognised one of the accused, Amir, through his scornful laugh. She remembered his voice from six months ago when Amir had an argument with her brother.
"They had fought with my son for driving a bike through the forest; the attack on my daughter might be a fallout of that," the victim's father said. 
The girl was sleeping outside her house when she was allegedly picked up by the accused and raped around 11 pm on Sunday night.
The accused dumped the girl near her house and fled away. She was found lying unconscious by her parents and locals who had been searching for her. 
The girl was rushed to LBS hospital from where she was shifted to AIIMS trauma centre as she was in a critical condition.
"Her teachers tell me that she has a bright future. Doctors are not sure whether she can overcome this trauma," said her mother.

 

(With PTI inputs)