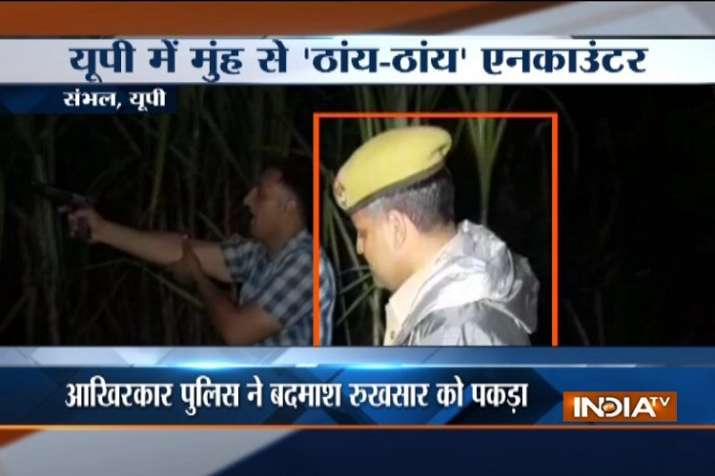 A video showing Uttar Pradesh policeman imitating the sound of gunshots has surfaced. During an encounter with criminals in Sambhal district of the state, the pistol of one of the police officers got jammed, following which he decided to scare the criminals by mimicking the sound of gunshots by shouting "thain thain".
In the video recorded on camera, as assistant superintendent of police can be seen shouting to create mental pressure on the criminals.
The incident of exchange of fire between criminals and the police was reported on October 12, the video of which was posted on social media.
A criminal with Rs 25,000 bounty on his head was arrested in the encounter.
A policeman was also injured in the exchange of fire with criminals.