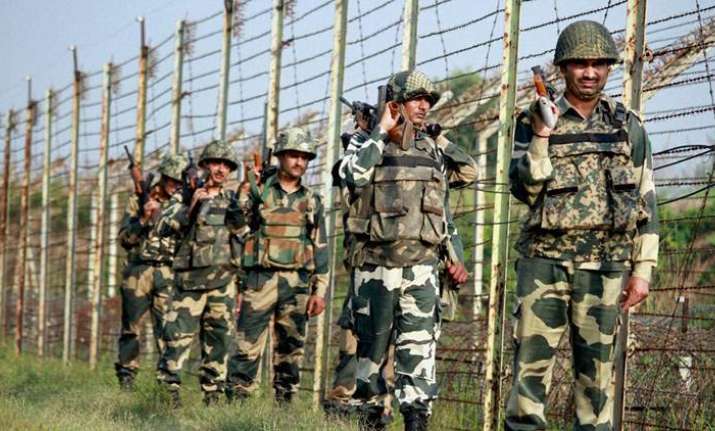 The body of an Indian soldier, killed in a gunfight with terrorists in Jammu and Kashmir on Friday evening, was mutilated by terrorists, who fled back to Pakistani-administered Kashmir under supporting fire cover by Pakistani troops, the army said.
As soon as this news broke, social networking site Twitter got flooded with many messages with people expressing their anger and they demanded strong and immediate action against cowardly act.
Here are some of the reactions:
Pak butchers mutilate body of an Indian soldier before fleeing to PoK under the cover of firing by Pak army..another surgical strike needed

— Accidental ExSecular (@ExSecular) October 28, 2016
While we celebrate #Diwali, an Indian soldier's body is mutilated by #Pakistan. I'm speechless. Let's mutilate the #Pakistani establishment!

— Ashoke Pandit (@ashokepandit) October 28, 2016
Sickening. #Pak Army helps a terrorist mutilate body of a brave Indian Army soldier near LoC. #Pakistan has lost all humanity. Butchers.

— Aditya Raj Kaul (@AdityaRajKaul) October 28, 2016
You will be avenged brother for sure ...
Terrorists mutilate body of martyred soldier before fleeing to PoK taking cover of Pak firing

— Indian Army Fans (@gloryatanycost) October 28, 2016
The army said a gunfight took place close to the Line of cControl in Jammu and Kashmir's Machhal sector on Friday evening, in which one soldier and a terrorist were killed.
"In a despicable act, the terrorists mutilated the body of the Indian army soldier before fleeing into POK, supported by covering fire from Pakistani Army posts.
"This barbarism is a true reflection which pervades official and non-official organisations across the border. This act will invite an appropriate response," it said.
In a brief statement, the army also said that an "appropriate response" will be given.