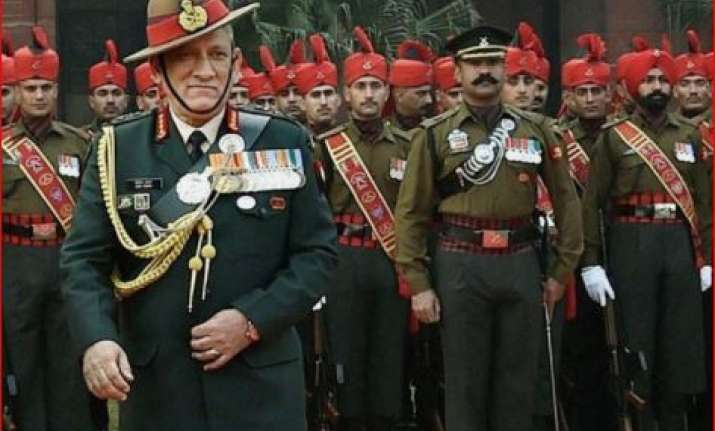 Terming terrorism as the biggest challenge that the country is facing, Army Chief General Bipin Rawat today said that the armed forces need to gear up to tackle the problem.
Referring to the ongoing unrest in Jammu and Kashmir, General Rawat said that the younger generation in the state are being instigated by a misinformation campaign on social media.
"Security forces have to devise ways to counter this", he said while addressing cadets at the Indian Military Academy (IMA) in Dehradun, on the occasion of the 'passing out parade'.
"If we have modern technology it should be used properly, that way the public won't face so many hardships and we can become more capable too," the Army Chief added.
He also said terrorism was the biggest challenge in front of the country as he urged the cadets to gear up to grapple with the scourge. 
The Army Chief presided over a colourful passing out parade by 490 gentlemen cadets on the completion of their course. 
He said it was time they put the lessons of valour and military skills learnt at the academy to the service of the nation. 
The Army Chief, himself an alumnus of the IMA, said the academy imparts the best training to its cadets which matches up to international standards.
Earlier, the immaculately turned-out cadets put up a well synchronised parade before Rawat at the academy's famous tarmac drill square with the historic Chetwode Building in the background. 
As the passing-out parade started two army choppers flew over the drill square to shower rose petals on the tarmac, carpeting it with flowers. 
The 490 cadets who passed out today include 67 cadets from friendly countries. Uttar Pradesh accounts for the highest number of cadets with a figure of 74, followed by Haryana with 49, Uttarakhand (40), Rajasthan (30), Bihar (28) and Delhi with 23. 
Later, speaking to reporters, Rawat said women need to be given combat roles in the army as terrorists often used women as shields. 
(With PTI inputs)