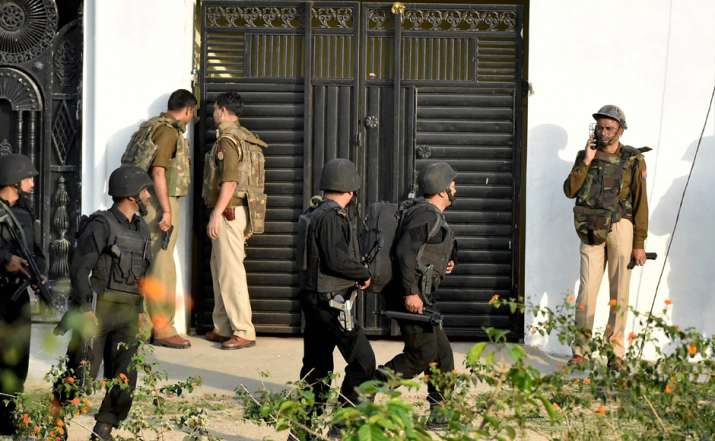 Uttar Pradesh Anti Terror Force (UP ATS) on Sunday nabbed 10 accused from several locations in Uttar Pradesh and Madhya Pradesh in connection with the terror funding case. 
The ATS arrested the suspects for their alleged assistance in availing funding to terror outfits across India. The arrests were made in syncronised raids in Uttar Pradesh's Gorakhpur, Pratapgarh and Lucknow along with Madhya Pradesh's Riva. 
The UP ATS has recovered a large amount of cash, bank statements and ATMs cards. 
The terror funding case, registered by the National Investigating Agency (NIA) in April 2011, relates to the transfer of money from Pakistan to Jammu and Kashmir through hawala channels via Delhi, which the agency believed was used in funding terror and secessionist activities.
The NIA has so far filed two charge sheets against six persons, including G.M. Bhat, a close aide of pro-Pakistan separatist Syed Ali Shah Geelani, Mohammed Siddiq Ganai, Ghulam Jeelani Liloo, and Farooq Ahmed Dagga. All four are in judicial custody. 
Two others -- Mohammed Maqbool Pandit and Bhat -- were also charge-sheeted by the NIA but are absconding. An Interpol Red Corner notice has been issued against them.
Watch video: UP ATS nabs 10 accused from UP, MP in terror funding case