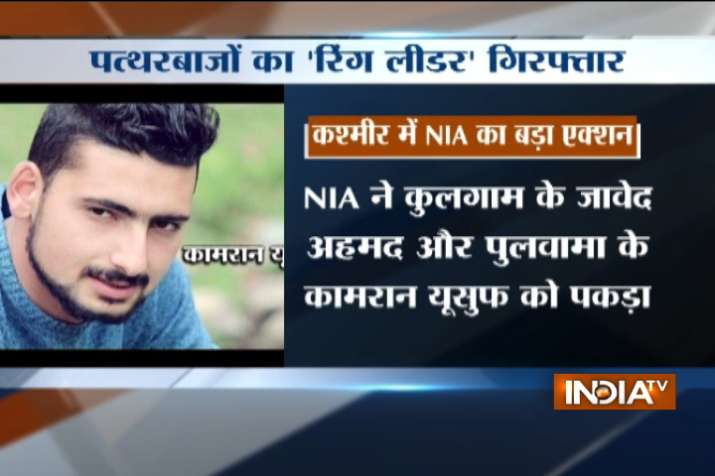 In its crackdown against terror funding and separatist activities in the Kashmir Valley, the National Investigating Agency (NIA) today arrested two men, including a noted freelance photo-journalist. The photo-journalist, identified as Kamran Yusuf of Pulwama, allegedly indulged in stone pelting and mobilised support against security personnel through social media.
Yusuf contributed photographs to some local newspapers and also uploaded them to social media. The NIA also arrested one Javed Ahmed Bhat, a resident of Kulgam. 
Yusuf's credentials as a journalist gave him access to encounter sites, an opportunity he used to take pictures and upload them on social media. He allegedly used social media to mobilise youths to indulge in stone-pelting. 
According to the NIA, bith Bhat and Yusuf were involved in stone pelting incidents besides organising groups of youths who would throw stones at security personnel involved in counter insurgency operations. Yusuf had often been warned by the local police.
The two also circulated on social networking sites pictures and videos that sparked widespread rumours in the Valley, the officials alleged. 
NIA identified the two culprits after probing 170 WhatsApp groups active in the Valley. These groups were being used to circulate video messages of militants and to mobilise people for stone-pelting during encounters. After identifying the groups, NIA officers infiltrated these groups and got them added to them as members which gave them access to mobile numbbers of over 3,000 members. After closely moniring the members' activities, 117 numbers were shortlisted and then Yusuf and Javed were identified among them. 
They will be produced before a special NIA court in New Delhi tomorrow.
This is the first time that the NIA has made an arrest from South Kashmir after filing a case on May 30 in which the leader of the Pakistan-based Jamaat-ud-Dawa and banned terrorist outfit Lashkar-e-Taiba, Hafiz Saeed, was named as an accused. 
The NIA has arrested seven people in the case of alleged funding of terror and subversive activities in the Kashmir Valley to fuel unrest there. 
The case was registered on issues of raising, receiving and collecting funds through various illegal means, including hawala channels, for funding such activities. 
It also included causing disruption in the Valley by pelting the forces with stones, burning schools, damaging public property and waging war against India. 
For the first time since the rise of militancy in Jammu and Kashmir in the early 1990s a central probe agency conducted raids in connection with the funding of terrorist and separatist groups.