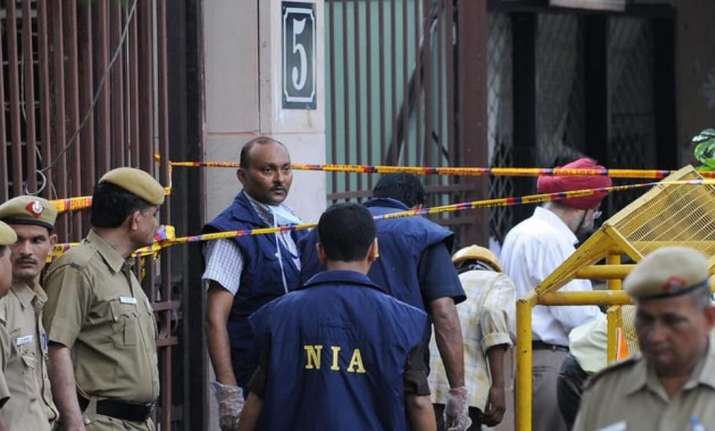 Continuing their crackdown on separatist leaders in the terror funding case, the National Investigation Agency (NIA) teams today conducted raids at 12 locations in Srinagar and north Kashmir's Baramulla and Handwara. 
These locations reportedly belong to Kashmiri separatist leaders and alleged hawala operators. The NIA said that "incriminating material, suspect financial records and property-related documents and electronic devices" were seized during the searches on Wednesday. Some documents that were seized by the NIA relate to receipt of money from suspect foreign sources and its distribution of money to certain people in Kashmir, the agency said. 
Searches are still on and the suspects are being questioned about the incriminating recoveries made from them, the NIA said. 
Those searched included three close associates of Zahoor Watali, a prominent businessman in Kashmir, who was already under the NIA scanner and had been quizzed by the agency officials earlier.
Watali's residence in Gurugram, Delhi and Srinagar were raided in June.
The NIA also raided the houses and office of Shafi Rishi, a prominent lawyer in Kashmir and Peerzada Nabi, a prominent businessman. 
Official sources said that evidences have been found against Watali, Rishi and Nabi about their involvement in the terror funding.
On July 24, the NIA arrested seven separatist leaders -- Altaf Ahmed Shah, Nayeem Khan, Peer Saifullah, Raja Mehrajuddin Kalwal, Aftab Hilali Shah alias Shahid-ul-Islam and Ayaz Akbar Khandey and Farooq Ahmad Dar alias Bitta Karate.
They were arrested on the charges of criminal conspiracy and waging war against India.
Altaf Ahmad Shah is the son-in-law of Hurriyat leader Syed Ali Shah Geelani, who advocates Jammu and Kashmir's merger with Pakistan. 
Islam is a close aide of Hurriyat leader Mirwaiz Umar Farooq. Ayaz Akbar is the spokesperson for the Geelani-led Hurriyat.
The agency had claimed that the accused were waging war against the country and were involved in various offences punishable under the Unlawful Activities (Prevention) Act. 
On August 8, the NIA also questioned several persons, including the two sons of Geelani -- Naeem and Naseem Geelani; Faheem Ali, a Deputy Superintendent of Police who was personal security officer of Umar Farooq; and Devender Singh Behl, a lawyer associated with Geelani.
For the first time since the rise of militancy in Kashmir in the early 1990s, a central probe agency has carried out raids in connection with the funding of separatists and carried out arrests.