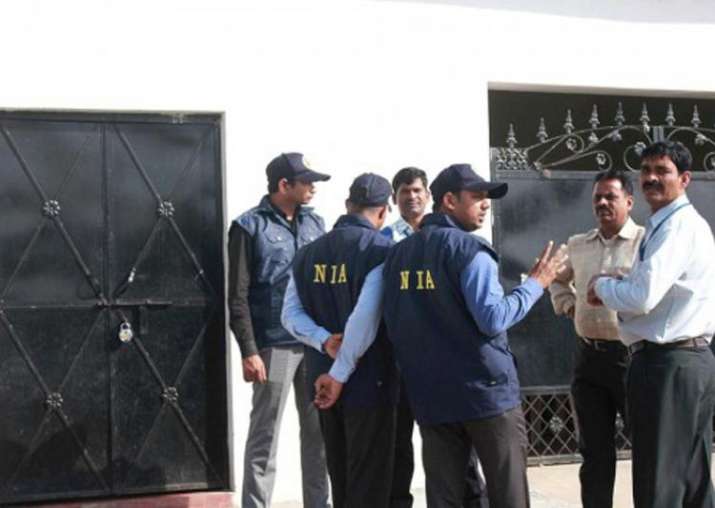 A day after conducting raids at a dozen locations in Kashmir in connection with the terror funding case, the National Investigation Agency (NIA) today arrested Zahoor Watali, a prominent businessman in the Valley. The NIA had yesterday conducted raids at 12 locations in Srinagar, Handwara, Kupwara and Baramulla belonging to the relatives and employees of Zahoor Watali.
"A lot of incriminating material, suspect financial records, property-related documents and electronic devices including mobile phones, pen drives and hard drives have been seized during the searches," a senior NIA official said after the raids on Wednesday. 
He said some of the seized documents related to the receipt of money from suspect foreign sources and its subsequent distribution to "certain persons" in the Kashmir Valley. 
The searches were part of the NIA expanding the abmit of its probe in this case in which it had registered an FIR early this year. 
The central probe agency had arrested seven persons on July 24 in the case of alleged funding of terror and subversive activities in the Kashmir Valley to fuel unrest. The NIA had alleged that money was being raised to fund separatist and terror activities in J&K. 
The agency had claimed that the accused were waging war against the country and were involved in various offences punishable under the Unlawful Activities (Prevention) Act. It had also alleged that the accused were involved in creating unrest by way of anti-India demonstrations and bandhs. 
Who is Zahoor Watali
Watali is suspected of acting as a conduit for illegally remitting funds to the separatists, terrorists and stone-pelters. 
On June 3, the NIA had searched Watali's house in Srinagar and seized incriminating documents pertaining to several financial transactions and land deals. The property documents seized have shown huge amount of cash transactions in sale and purchase, the agency said. He is being questioned by the NIA officials regarding the incriminating financial transaction details and property-related records seized during the searches.
Watali was earlier arrested in the year 1990 by the Jammu & Kashmir Police, when some alleged anti-national activists were found present in his house at Bagat Barzulla, Srinagar. 
He was taken into custody along with Yaseen Malik, Sajjad Gani Lone, Bilal Lone and others and was jailed for eight months at Jammu.
He is also accused of travelling on an invalid passport in March 21, 2016.