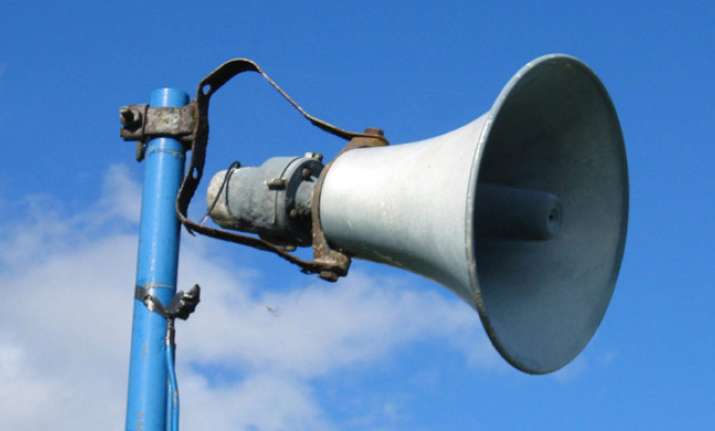 Hindus and Muslim priests have welcomed Yogi Adityanath government's decision to ban loudspeakers without due permission in religious places in Uttar Pradesh. 
The state government has directed the police to remove unauthorised loudspeakers installed at religious places by January 20. 
The move comes after the Allahabad High Court ordered the removal of loudspeakers from religious places, in an attempt to curb the increasing noise pollution. 
Following the orders, local police in Ayodhya visited temples and mosques to survey and educate about loudspeakers. And they were met with a favourable response. 
While the authorities explained the priests about the new court order relating to use to speakers without due permission after January 20, the religious gurus from all sects supported the move.  
"The practice to play loudspeakers till 2 am is not good, thus the ban is justified," Mahant Ramdas of Ayodhya's Hanuman garhi told India TV. 
Maulana Khalid Rashid also supported the move and denounced those who were trying to spread false rumours. "There are some rumours that the decision to ban loudspeakers is only for mosques, when in fact it is same for all communities. Police is making it clear that loudspeakers will not be removed, we will just need permission to use them from now on," the Maulana said. 
The BJP government has banned unauthorised use of loudspeakers at all public places, including temples, mosques, marriage halls, etc. 
The court's order came on a PIL filed by ML Yadav, a local lawyer, who alleged that the Noise Pollution Regulation and Control Rule was not being followed in religious places like temples, mosques, gurudwara and churches. As a result, students, ailing people and the public bore the brunt of noise pollution, the petitioner said.
As per the rule, the use of loudspeakers cannot be allowed from 10pm to 6am, the petitioner said. The petitioner sought a direction for strict compliance with the rule so that people could sleep peacefully. 
After the government's order to the effect, the state police is making rounds in public places and educating people about the new rule.