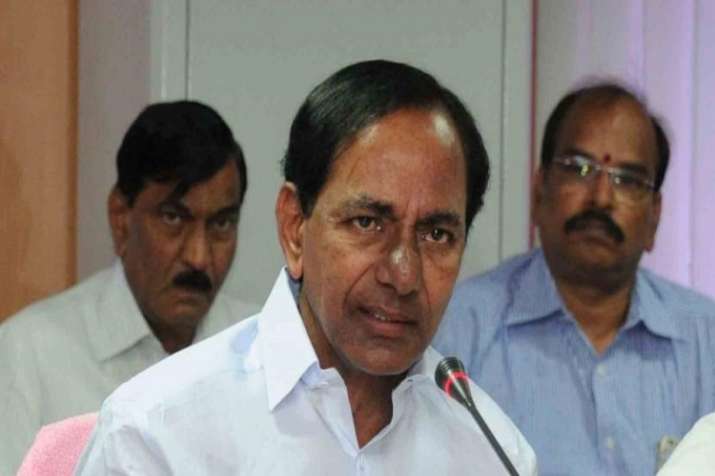 Telangana Chief Minister K Chandrasekhar Rao will most likely announce the dissolution of the state assembly on Sunday. Reports regarding the dissolution of the state assembly has been going rounds for some time. 
The Telangana state cabinet will meet at 1 pm on Saturday ahead of his mega public meeting which is billed to be the largest public meeting in Indian history. During the public meeting, CM Chandrasekhar Rao is most likely to speak on the progress made in various sectors during the last four years. 
Legislative assembly elections in Telangana are scheduled to be held simulataneously with the Lok Sabha polls next year. However, it is being speculated that the Telangana Rashtra Samithi (TRS) government under CM Chandrasekhar Rao may opt for early polls this time. The speculation gained ground with transfers of officials, including IAS officers, during the past several days.
K Chandrasekhar Rao had gone to Delhi last weekend and met Prime Minister Narendra Modi, Home Minister Rajnath Singh and others, triggering speculation that he had gone to push for early elections. The TRS would not want a situation where they dissolve the assembly but the elections are held only months later.
This had happened to Chandrababu Naidu when he dissolved the Andhra Pradesh assembly after an attempt on his life at Alipiri in October 2003, but the elections took place only in April-May 2004.