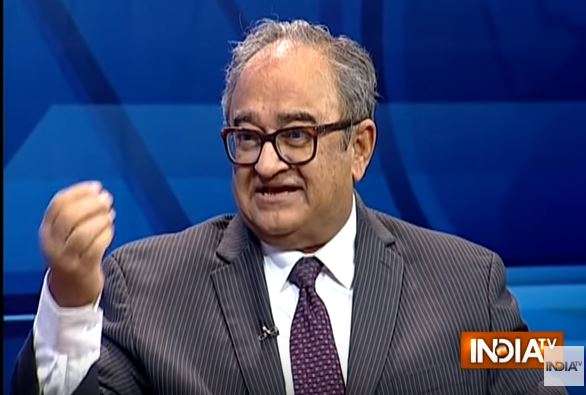 Pakistan-born Canadian author Tarekh Fateh said that Muslims should construct Ram temple in Ayodhya with their own hands.
In an exclusive interview to India TV on Wednesday, he said "In this Babri Masjid neither reciting of namaz is right nor its construction is right...it's Kufr (perverse). In place of the mosque, the temple should be built and that should be done by the Muslims with their own hands."
From last so many years whosoever is coming to India is costing the country heavily, Fateh said.
On being asked that what he has to say about those people who allege that the demolition of Babri mosque was an attack on the Muslim religion, he said "No it was not an attack on religion."
He also said that those who cry foul why not say anything when mosques are destroyed in Saudi Arabia.
WATCH VIDEO: Tarek Fateh Exclusive: 'Muslims should build Ram temple in Ayodhya'